Post by treadiculous on Nov 10, 2016 7:08:56 GMT -5
Heya,
My boy is 6 now, and wanted to play with my models, I said he could if we had a game...
After a bit of coaching and negotiating hi away from fielding everything I owned he agreed to a tank battle.
This served me well as a bit of a test for some idea's concerning the RTS apoc game I'm planning.
It also gave us the chance to have a small number of units and a lot of cool looking stuff.
He had:
2 units of shoota boys in battlewagons
battlewagon with kill kannon
battlewagon with kill kannon and 2 big shoota
battlewagon with 4 big shoota
killkrusha with 2 big shoota, TL big shoota, 2 skorcha
I had
3 Leman Russ with Battlecannon and lascannon
6 chimera with heavy flamer each with 10 men with a flamer
no idea what the points were.
Deployment / turn 1 looked like this:
He had managed to get 1 VP by securing an objective which was already in his deployment zone. The others he needed were in my zone but as I hadn't scored anything he waited for me to come to him. (the red dice indicates damage to the kill-krusha).
By turn 4 or 5 it looked like this:
there had been a fair amount of shooting, S8 vs AV14 isn't very efective, and snap firing lascannons are useless. He slowly wore down my chimera wall but failed to stop them until I got really close (he wrecked 2 and did numerous hull points of damage to others).
I had managed to disembark my squads and was hoping to try to seize one of the objectives I required, the plan was to flame the orks in the transports.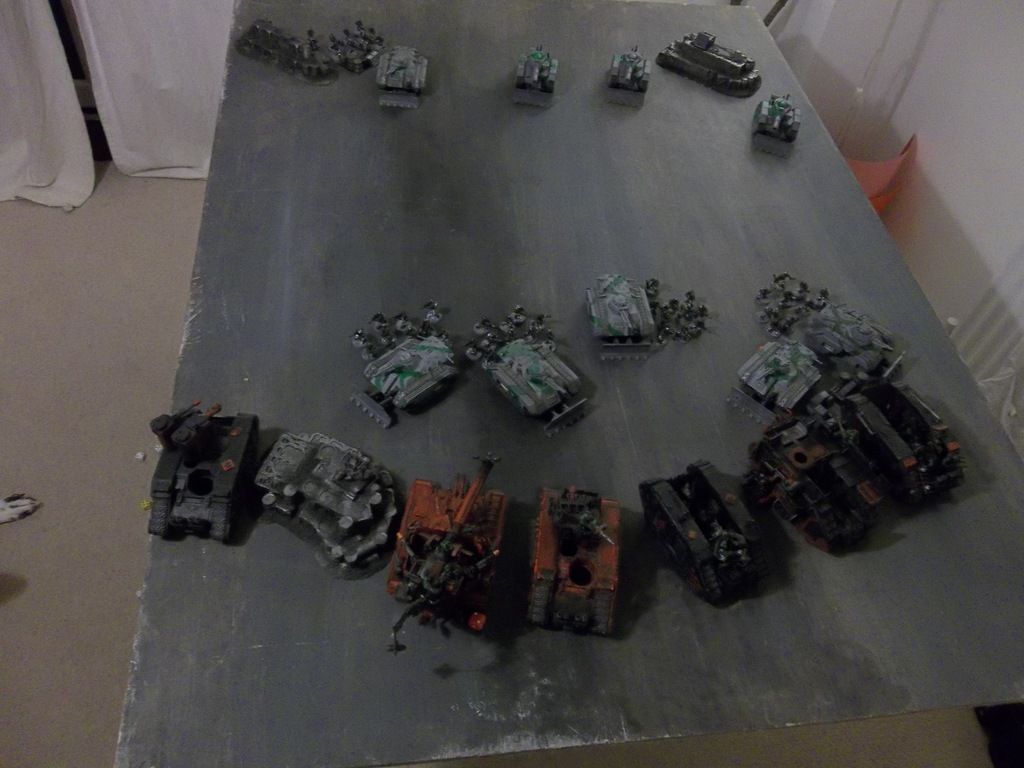 [/URL]
Turn 5 / 6ish
most of my squads took casualties and decided to run away before doing any damage...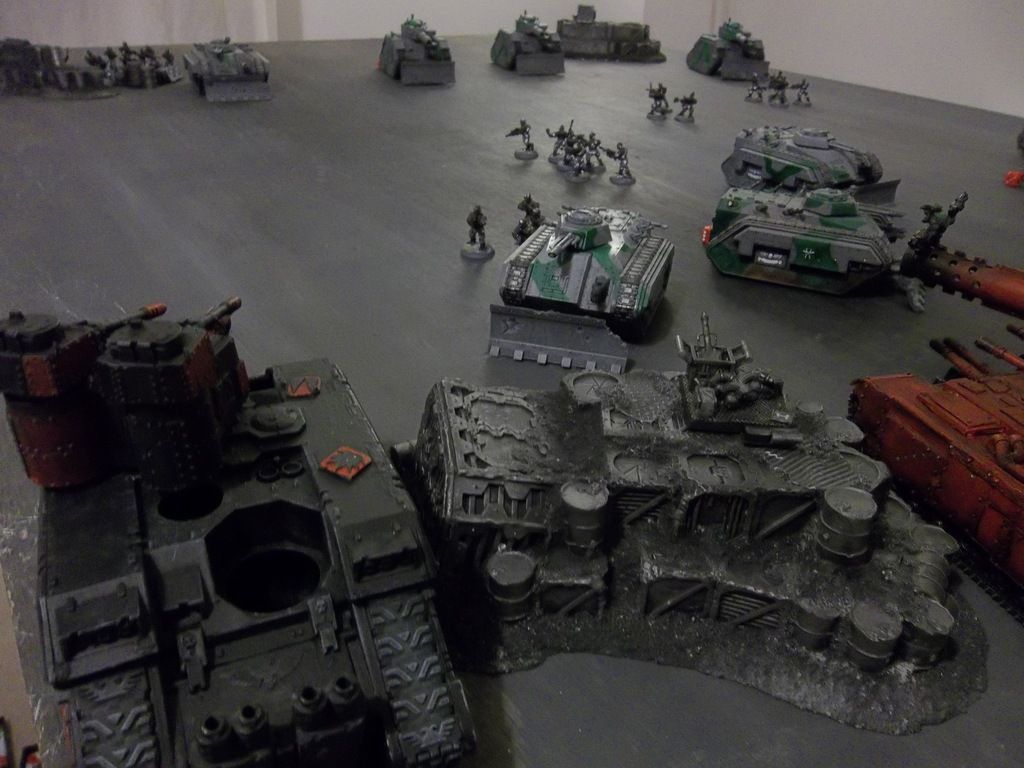 [/URL]
however one squad remained and did kill off a few orks which were still embarked in the battlewagon: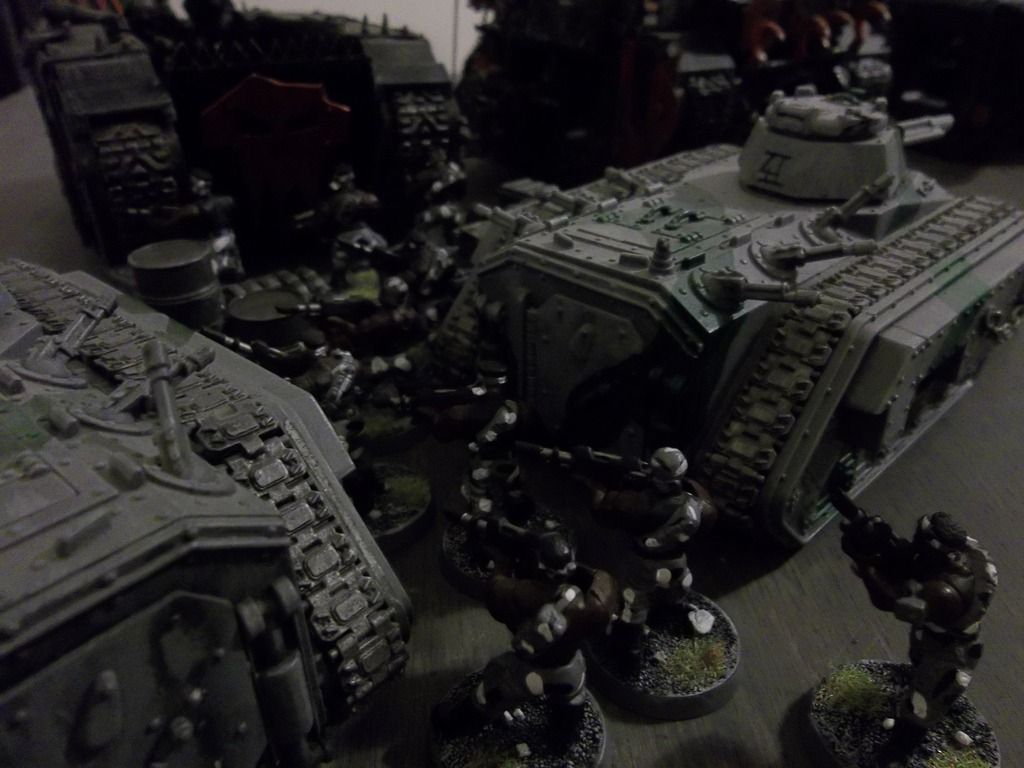 [/URL]
...it wasn't enough, i needed to wipe out a unit or cause a leadership to fail, and since the orks were embarked they were immune to psychology... my other objectives consisted of taking positions he was already holding; that didn't seem likely!
in review - the game was quick, the kill krusha performed well against the chimera, ork kill-kannon's are ridiculously short ranged but helped in the end, The Leman Russ struggled against the wall of AV14 and the fact they were firing over another unit was giving the targets cover saves.
ps - thanks to nutty for his cool looking guardsmen, they really suit my grey table!