Post by treadiculous on Feb 16, 2017 6:11:02 GMT -5
heya,
me and empty have played a few 500 point skirmishes recently, here's a brief review of each:
1) Orks vs Sisters
The Orks arrived in 2 looted wagons, a battlewagon full of tankbusta's and a couple of buggies,
The looted wagon delivered the boys on the flank, then proceeded to drive over the boys they had dropped off! - forcing them to scramble into the tree's and away from the objective they wanted
(The driver continued his non-stop antics as he repeated this next turn too!)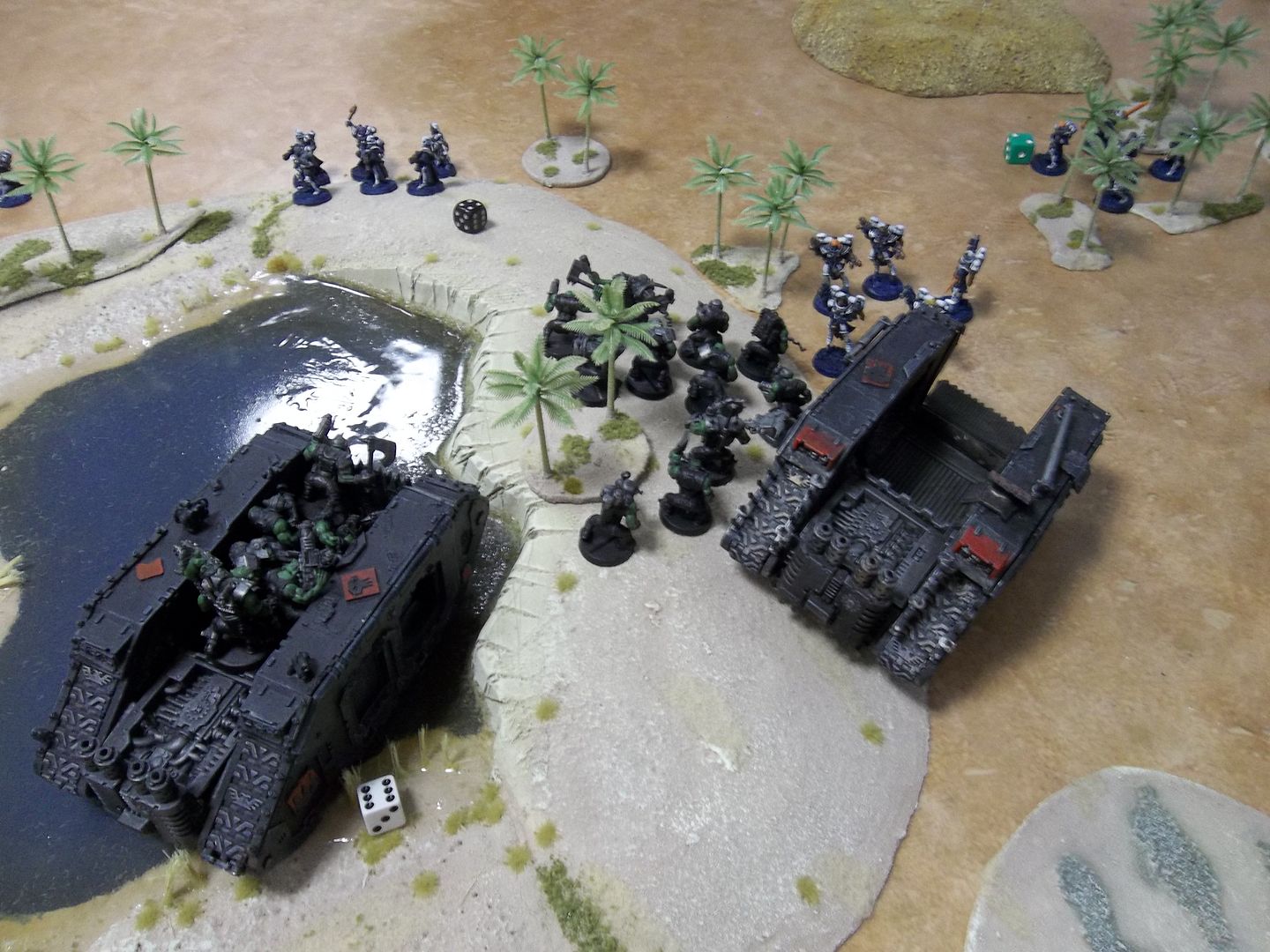 elsewhere there was a mash of close combat and shooting, the Orks were surrounded and effectively cut down - but it cost them quite a few in the exchange, eventually leaving one unit of sister facing off against the tankbusta's who were still embarked in the battlewagon, the sisters were dug into cover (behind a wrecked looted wagon) and the tankbusta's weren't going to leave their battle wagon so it ended up a sort of draw.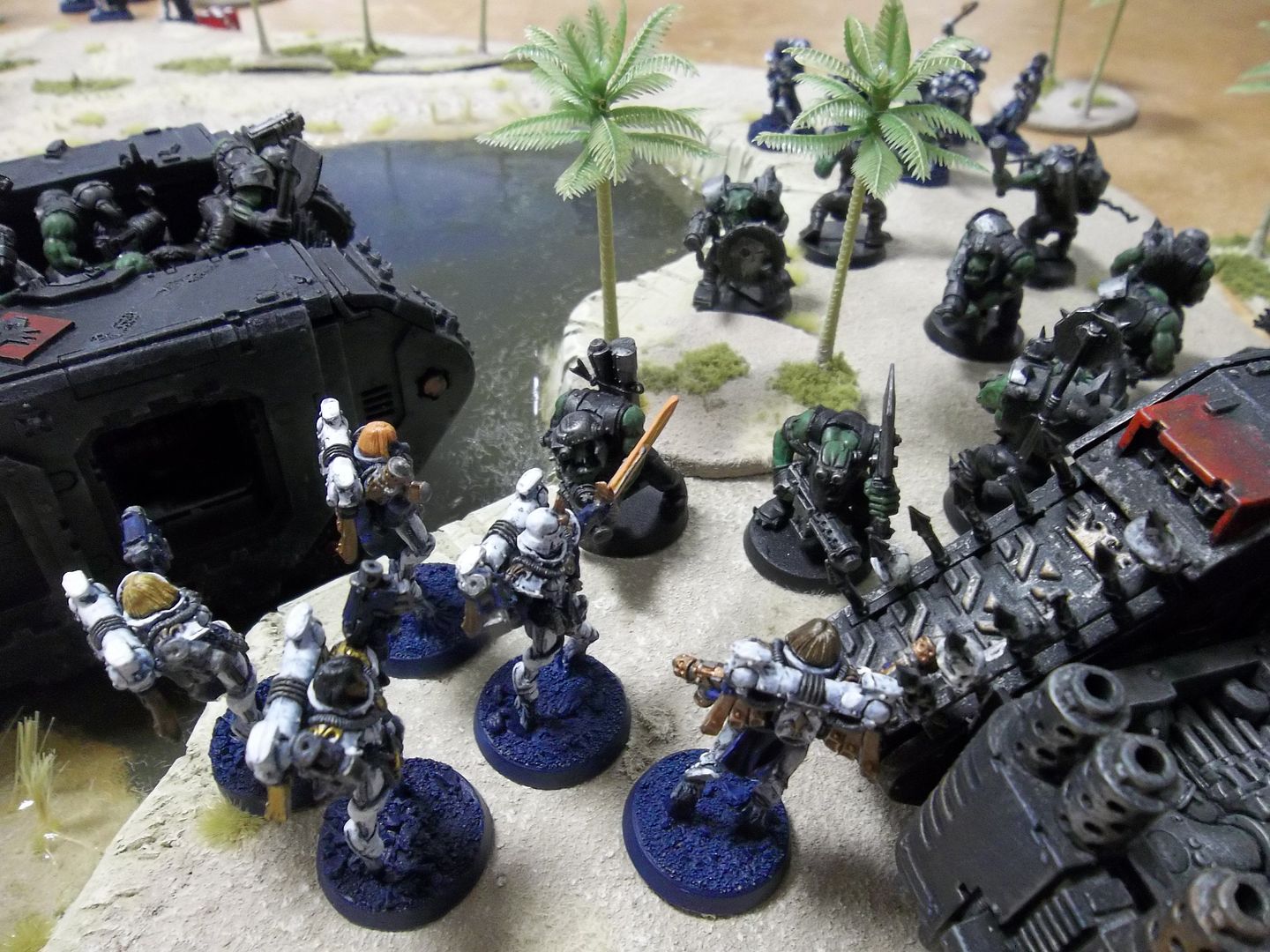 Next - Eldar vs Gaurd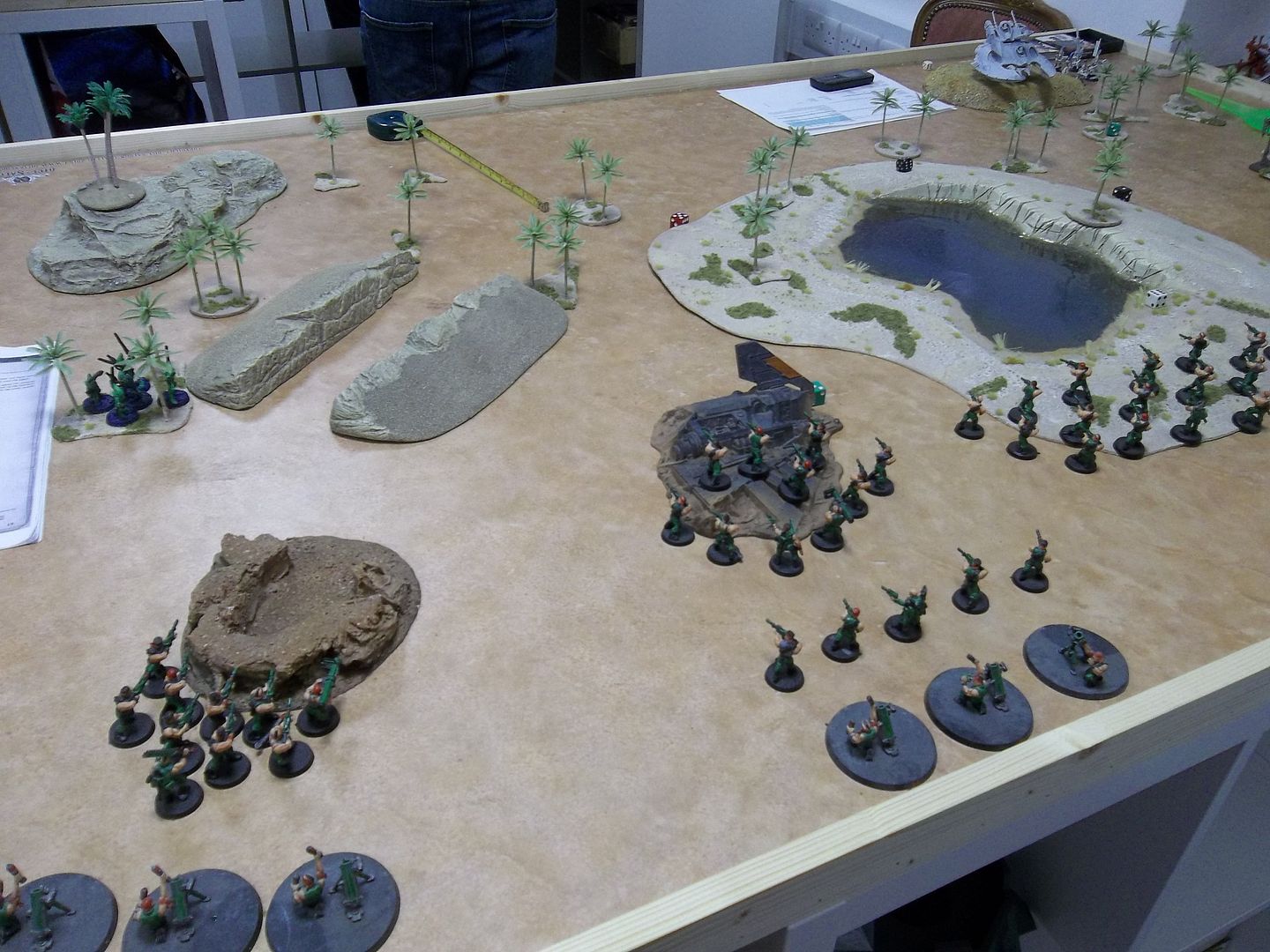 [/URL]
Despite the Imperials having a massive numerical advantage, clumsy movement mean they weren't getting to objectives as they needed to (something I seem to be good at).
Eldar snipers kept hassling the guard as they moved over the open terrain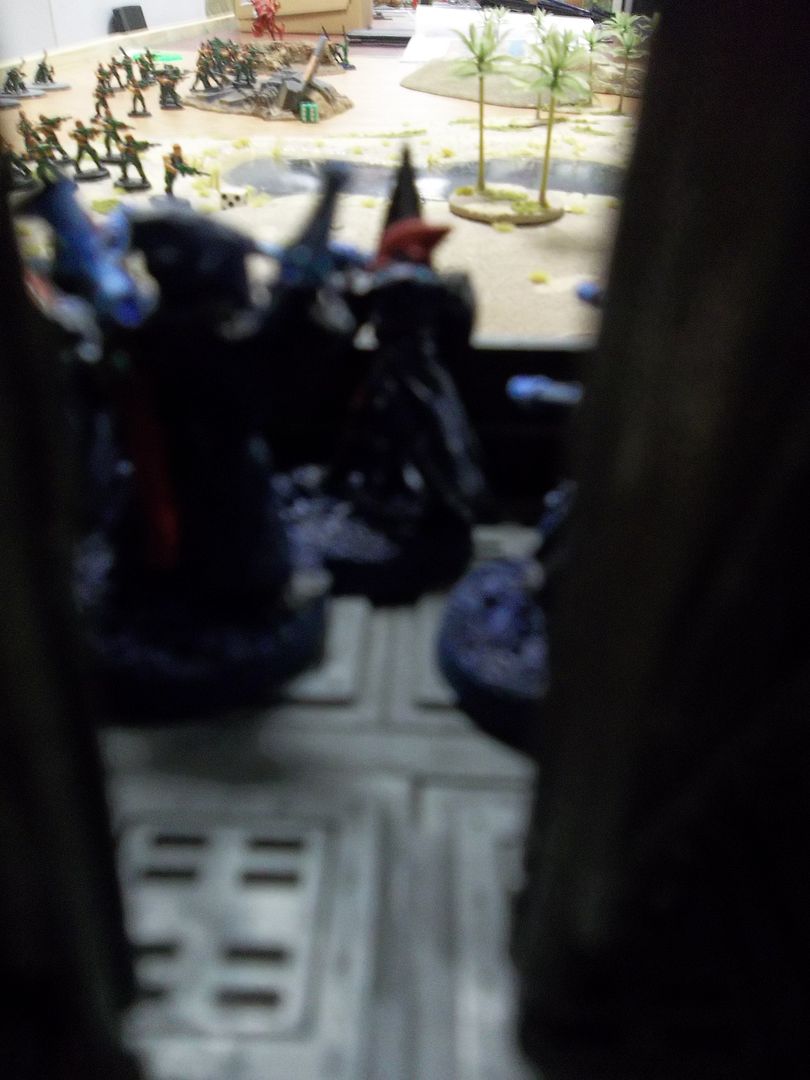 The fire prism was deadly and tread's return fire from mortars and MoO wasn't able to zero in effectivly, meanwhile the scorpions got close enough to begin their rampage and cut through a lot of guardsmen, however, there was no shortage of manpower to fill the gaps and little by little the scorpions were cut down...
this did leave that flank entirely tied up while empty outflanked with a war walker and proceeded to shoot up the victorious survivors.
a very solid victory for the eldar.
3rd game:
Sisters vs Corsairs: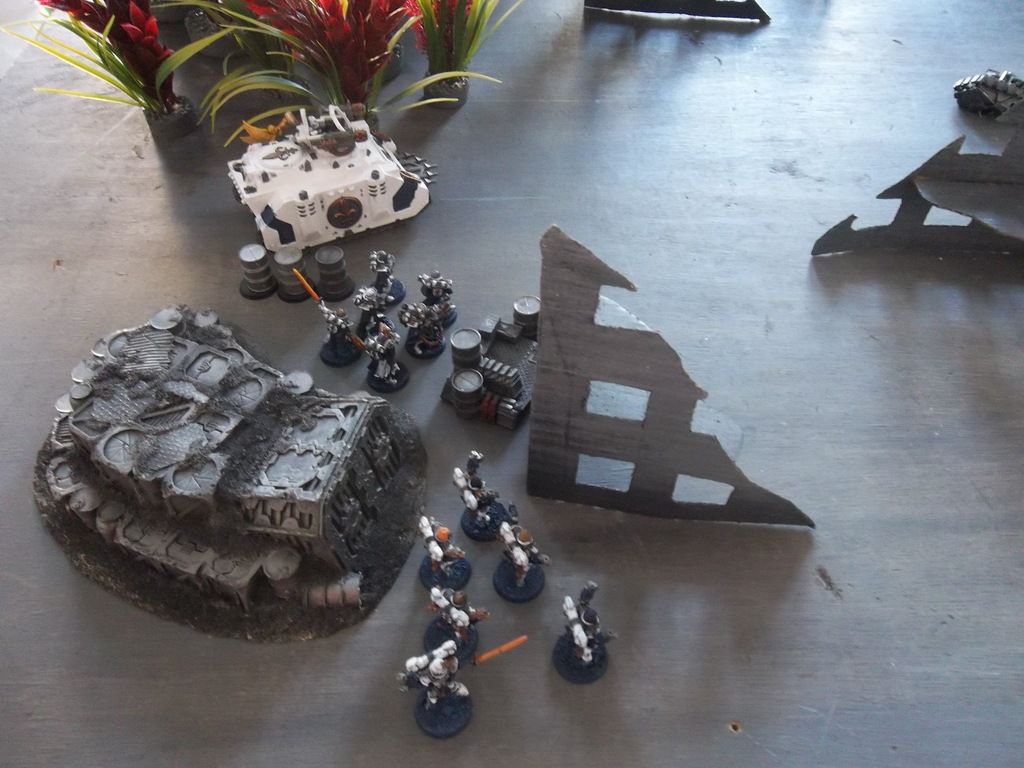 this outing the Sisters brought an imolator, meanwhile the Corsairs proved to be very bravely hiding.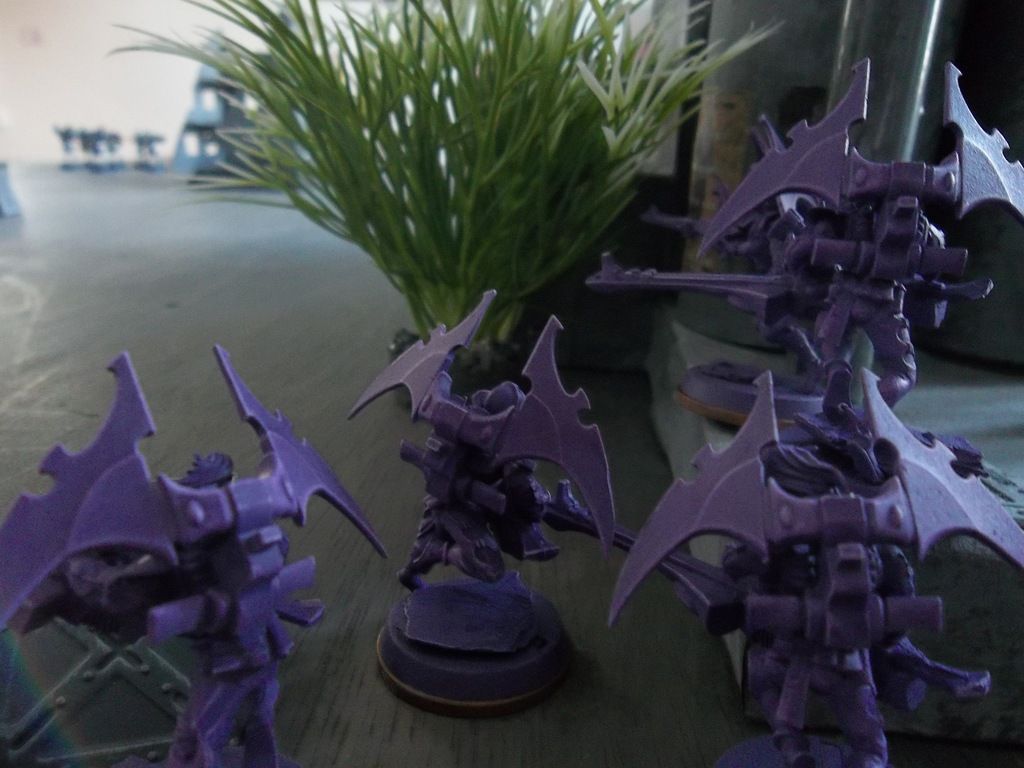 [/URL]
things got interesting on the 2nd turn when the rest of Corsairs arrived from reserve, laying down a lot of bladestorm fire they were able to wipe out a few squad of sisters and bounce off into the distance with incredible ease. (I think one unit covered about 20" that turn - after arriving from Deepstrike!)
the sisters tried to lay down the hurt and did manage to wipe out one squad with their jump unit though were struggling to keep hold of objectives at the same time as chasing super quick space pirates (it helped that tread forgot to take another objective).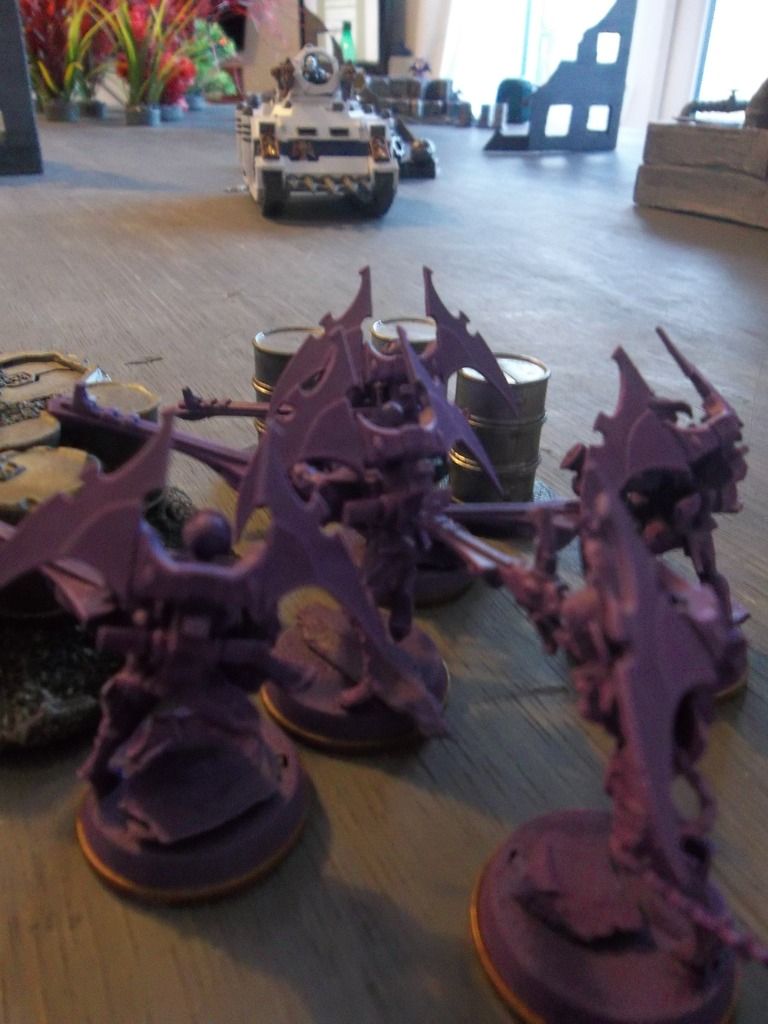 [/URL]
The sisters also scorched a unit from the centre of the table after climbing out of the imolator - just before the tank got wasted by shruiken cannon, meanwhile the Corsiar HQ bounced back into ongoing reserves like the true brave warrior she is, returning a little later to seize a final objective.
Corsair victory.
Game 4:
Chaos vs Corsairs
This game was a brawl, the Corsairs landed on one flank and set to trying to kill off the marines and a spawn that were holding an objective, they almost succeded... however the Corsair HQ managed to deepstrike mishap so the Corsairs were stranded and their plan was screwed (they had hoped to all bounce into ongoing reserves) and were slowly creamed by the big chaos monster-tank
Chaos won!
there are more details to add, though it'll probably help if empty can prompt my memory!
good fun; quick battles and small enough armies to really feel the paper rock scissors effect. (I think each time we play are lists get a bit better at covering all bases)