Post by treadiculous on Aug 10, 2020 5:50:05 GMT -5
I needed some scatter terrain for my gaming table, and since I'm still waiting on bits to arrive for the layout I figured some objects that could be re-positioned anywhere on the table would be ideal - and what better than ruined tanks!
I grabbed some cheap models of ebay, some where totally lathered in paint so I didn't feel too bad about condemming them to a life of passive warfare participant (the reality is that they will be involved in every game that takes place on the table, unlike the actual fighting vehicles that gather dust in the cupboard!)
Given the opportunity, I decided I would have a gradient effect of age, as though various tanks over the years had come to and end in the same vicinity, thus enabling each tank to be weathered to a slightly different level.
Hope you like them!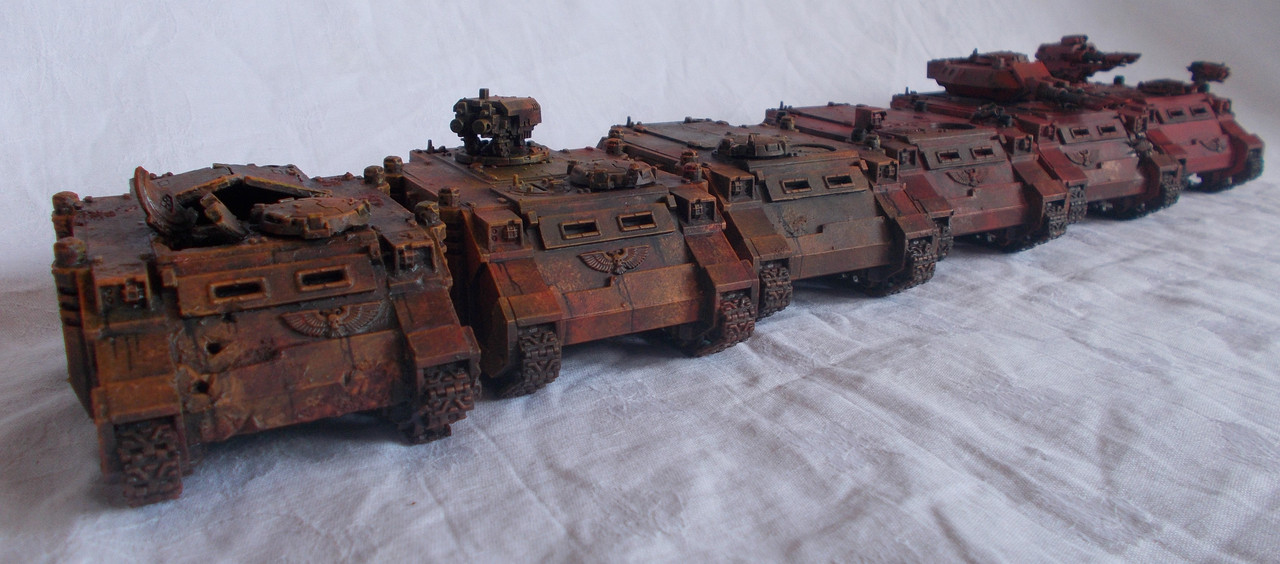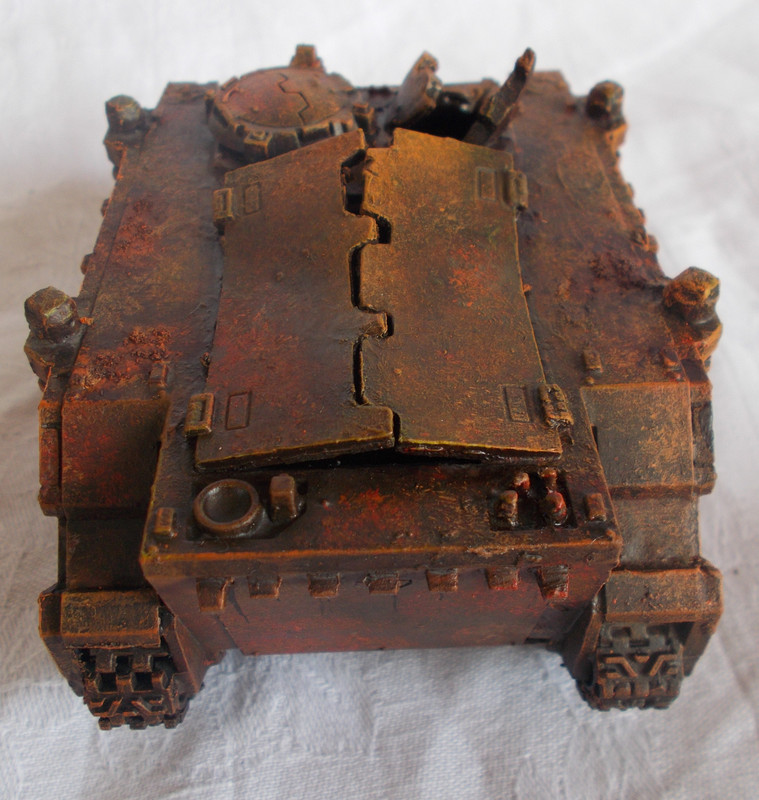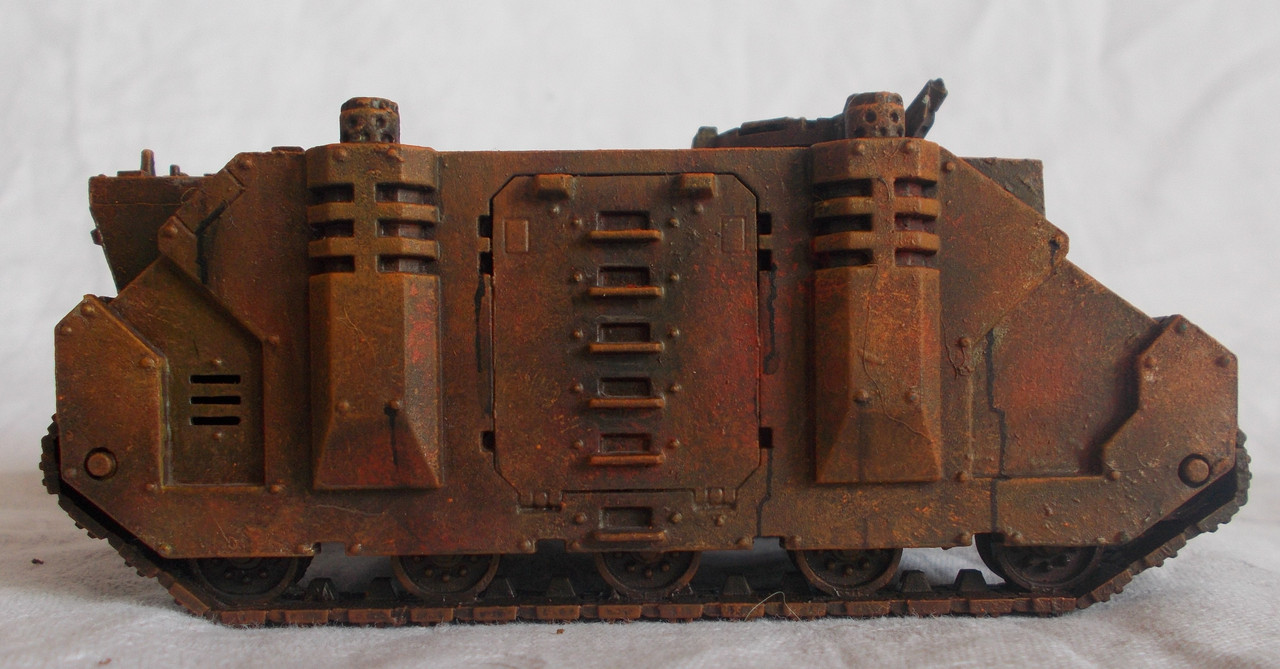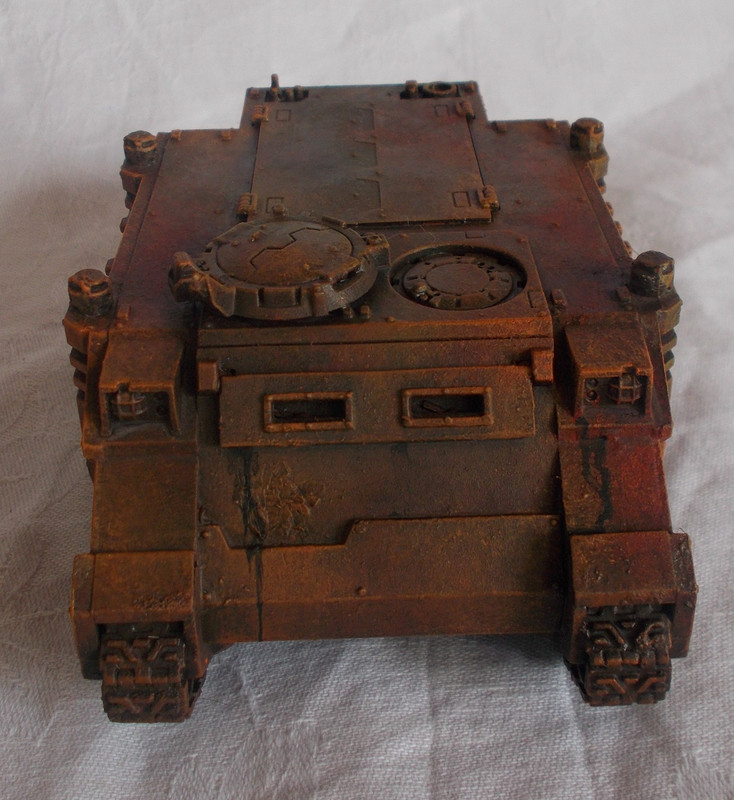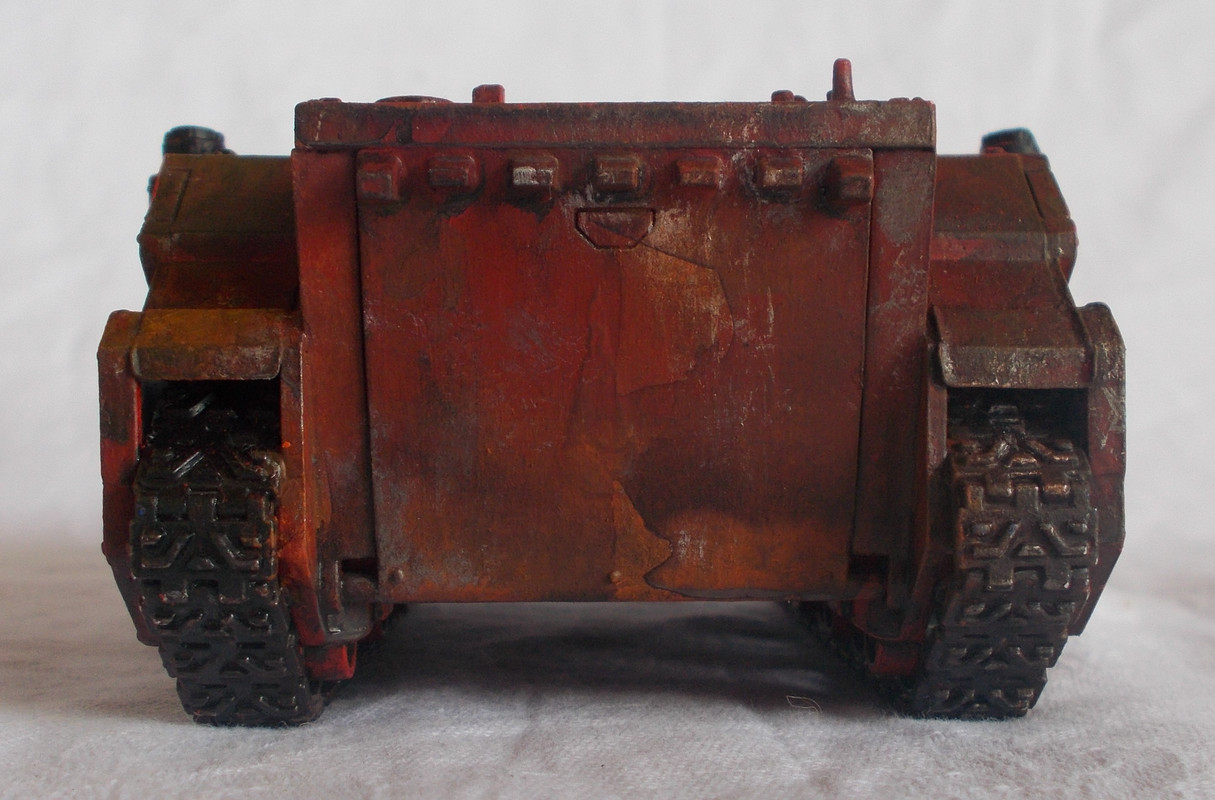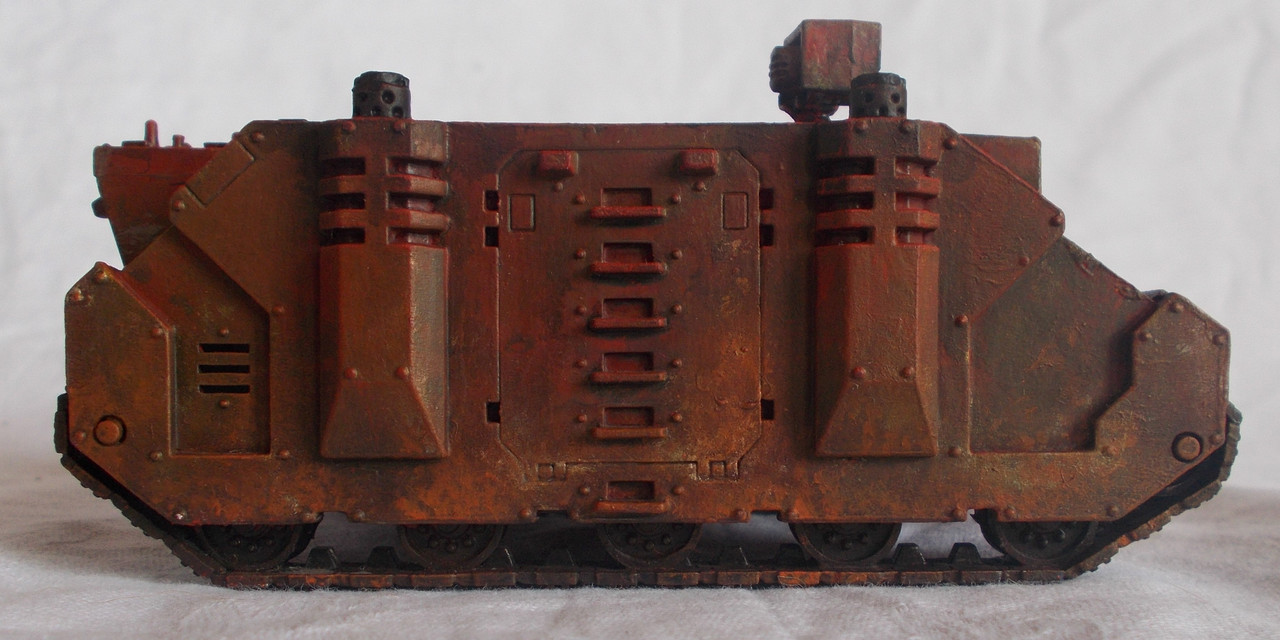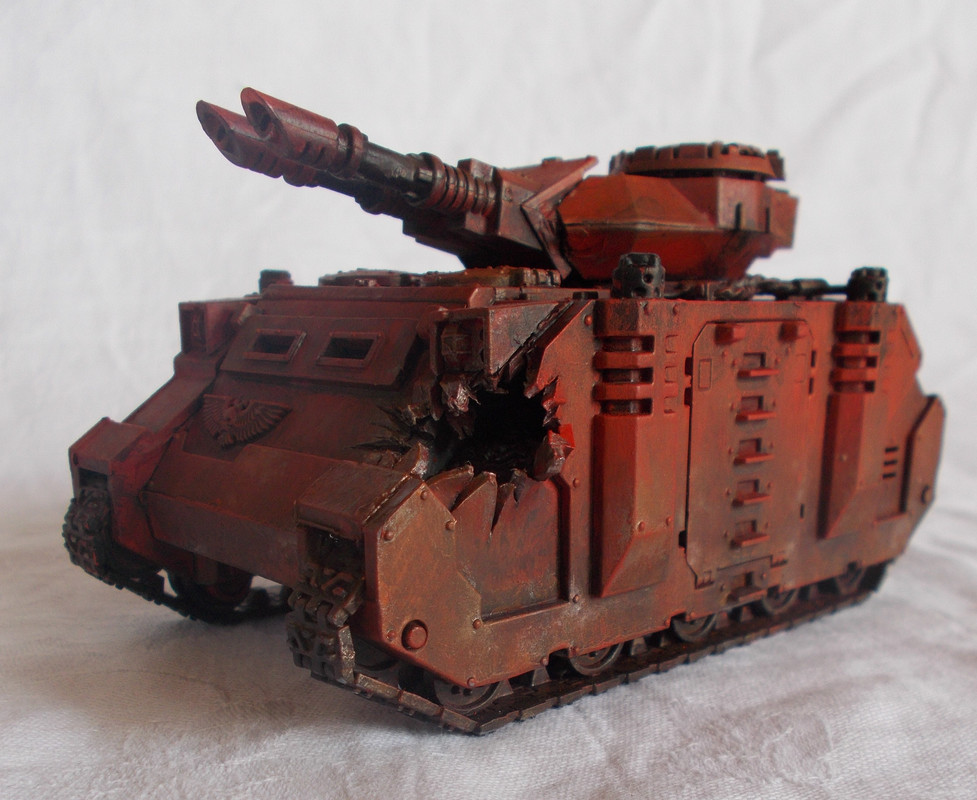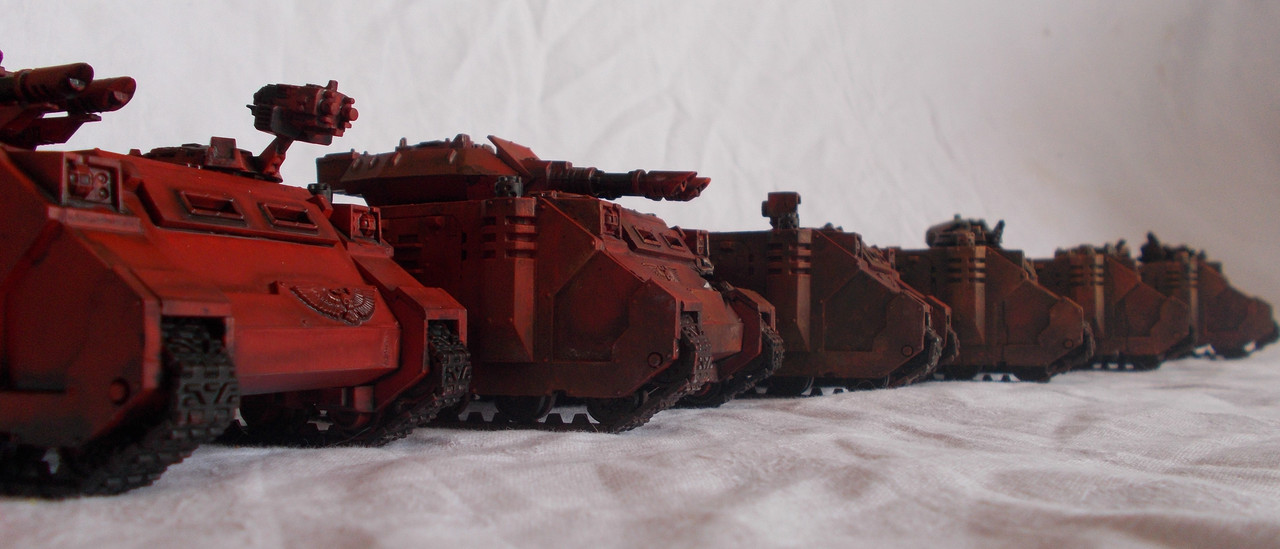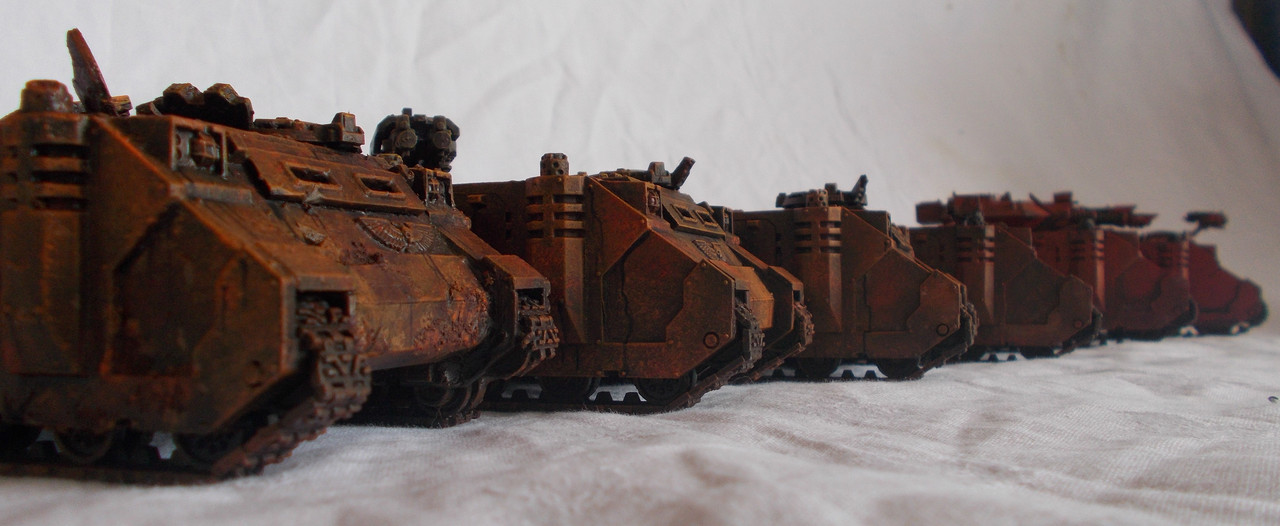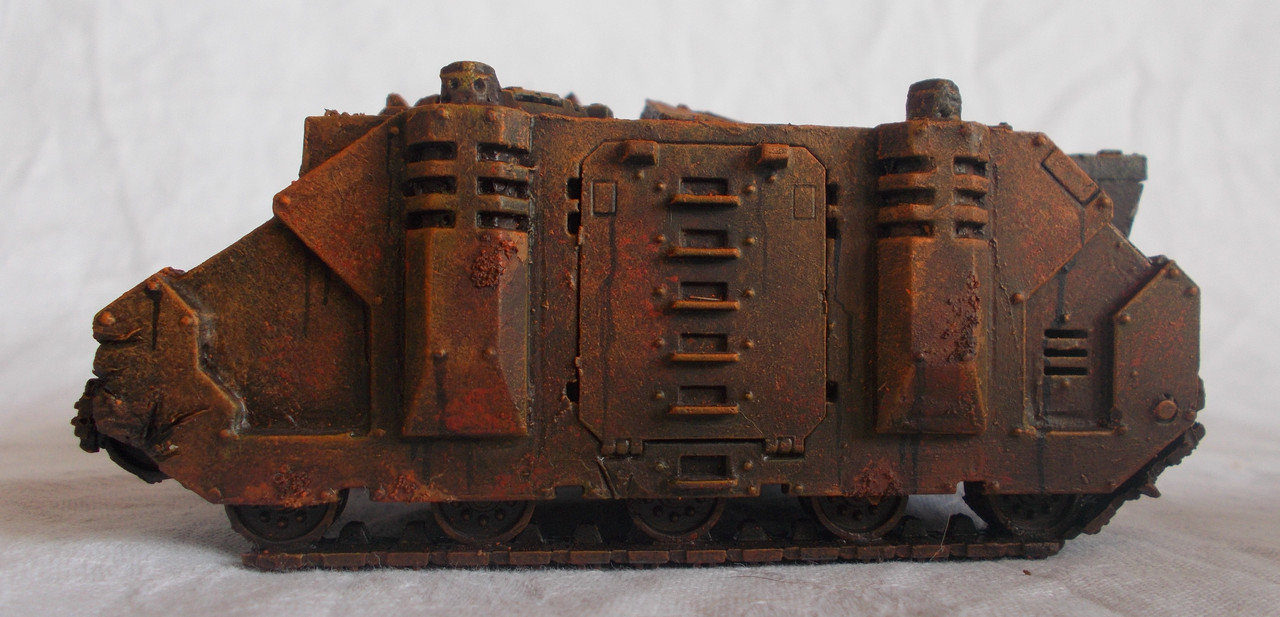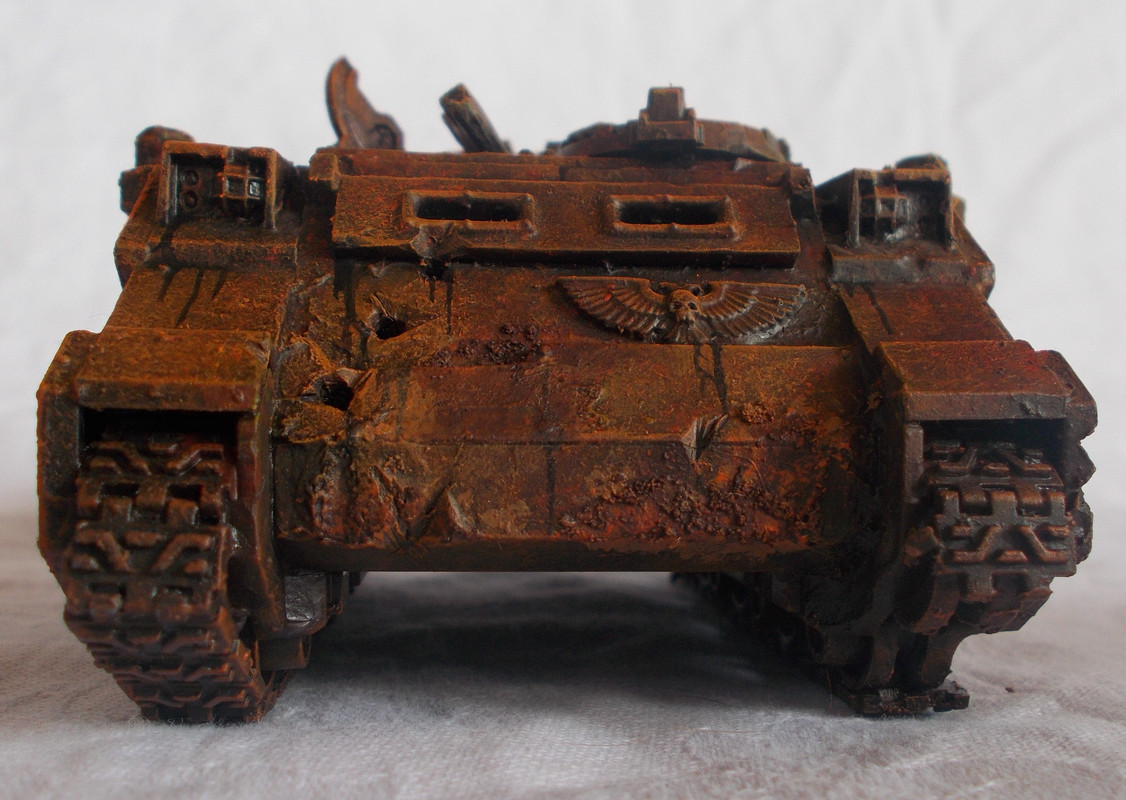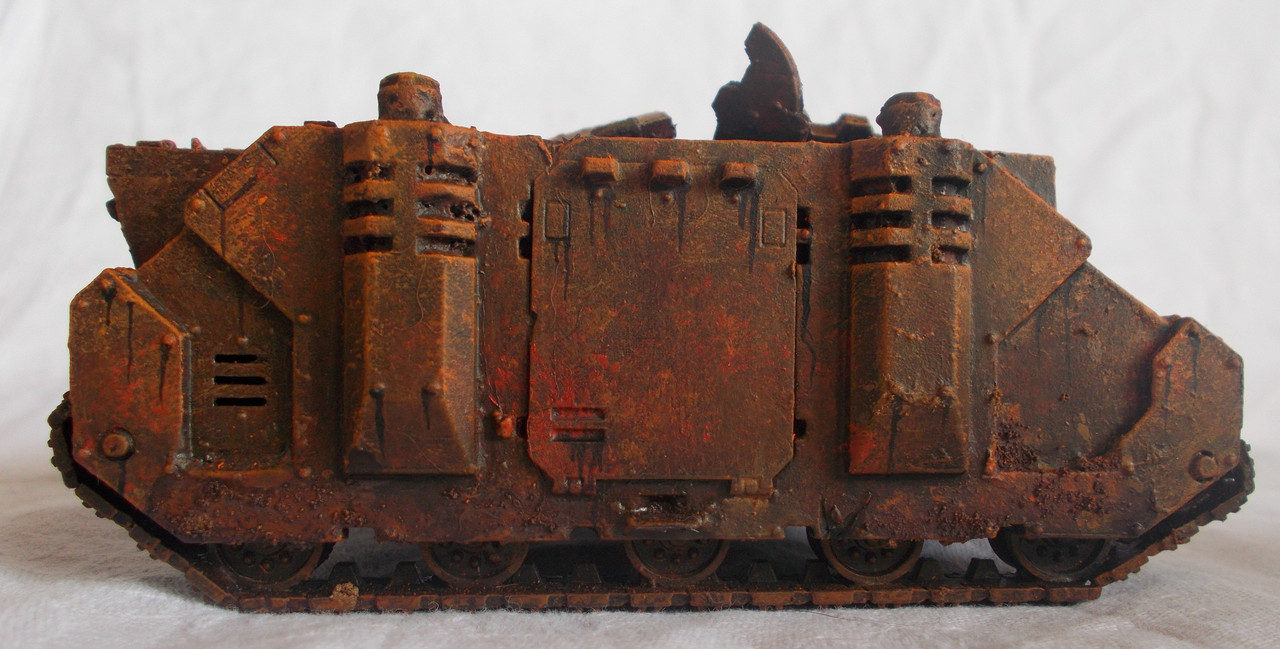 I've followed a few tutorials, the main thing was just layering dirty washes and drybrushing bright rust colours, over and over again.
The oil streaks / dribbles add something, though I feel they should be bright orange rather than dirty black, since the rust will run and stain where as oil needs to leak from area's which actually contain oil!
The most rusty tank (which was such a horrible mess when I got it) had a few dings, scratches and bullet holes added, the hatches bent up and to get the nice rusty texture I used the nurgle sandy basing stuff (can't remember its name), this gave very satisfying results when mixed with orange and brown followed by a wash of dirtier brown.
one technique I avoided was drybrushing siilver / graphite onto the edges, while this adds a nice highlight it isn't realistic as exposed metal corner will rust faster than the panels unless there's a reason why the edges are being worndown (ie, things are passing by which are scraping against it).
With the exceptioon of the most rusted tank, all the others can be brought back to a good condition, the predator would need a little greenstuff and plasticard though wouldn't take long to repair, so in the event I'm called a heretic for damging the machine spirits, fear not for I have the correct mechendrites to administer the restorative psalms.