Post by treadiculous on Jan 14, 2021 10:41:13 GMT -5
Hi,
I've been playing several games against my lad of recent times, the basic principles are:
No stratagems
Winning army must remain the same
4 Objectives (little barrels), 2 are placed by each player, minimum 6" from table edge and 9" from other objectives*
*this is under review as of game 5.
We're also using a custom unit - a Horvigon, this has the same stats and rules as a tervigon except it spawns hormagaunts, the hormagaunts spawned can reinforce a unit which has suffered casualties though not create a new unit. So far its been great!
We started with some games of Orks vs Nids, though I didn't catch those on camera... needless to say, there was a lot of close combat!
Games I got on camera all feature Blood Angels vs Hydra Tyranids
Game 1:
The Nids took a bit of a beating having allowed the BA to charge them, Death Shriek is a nasty psychic power though!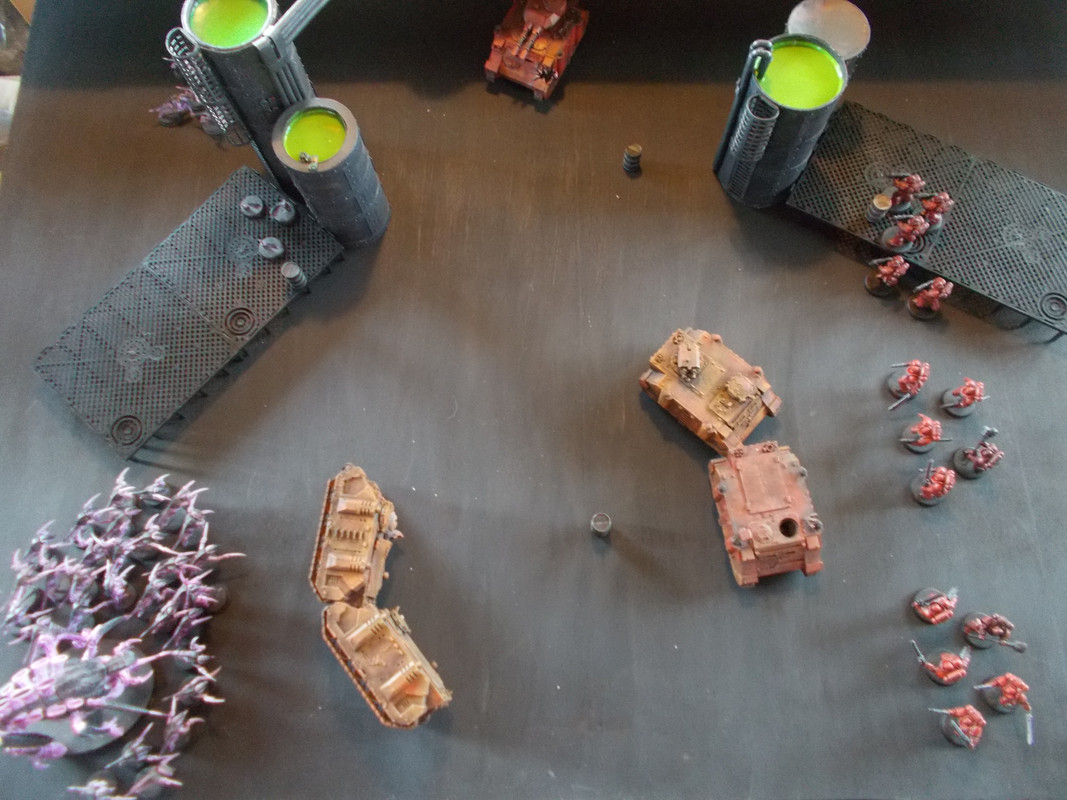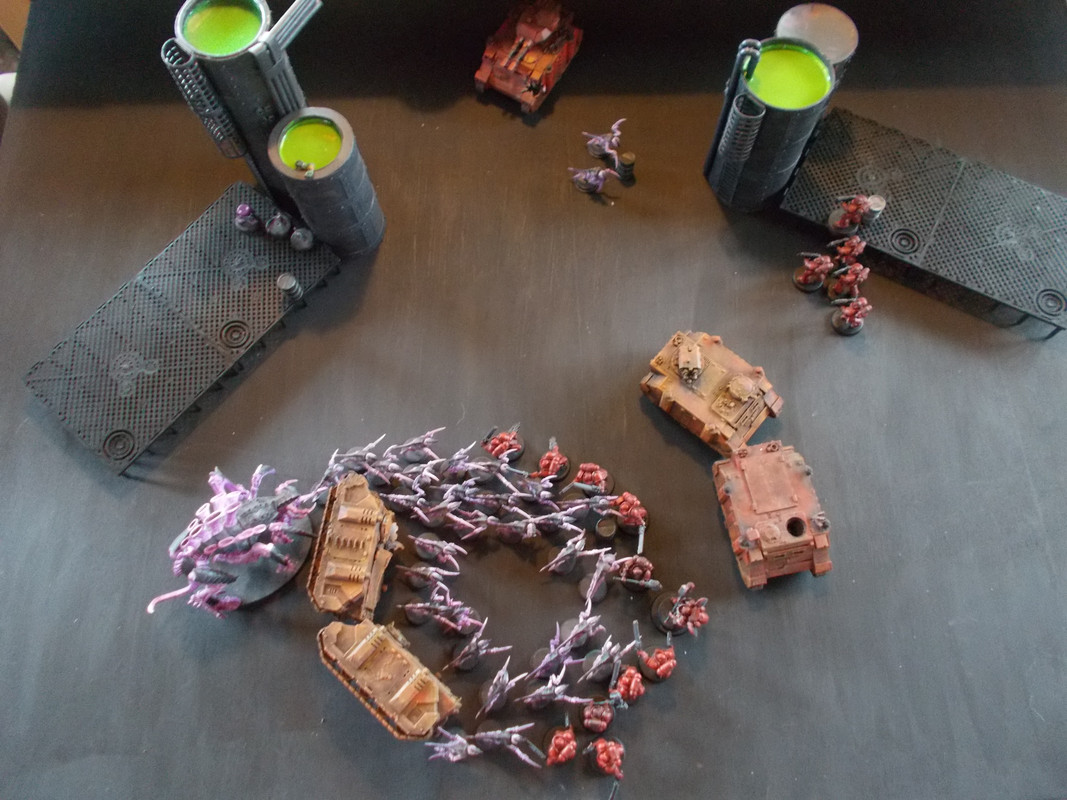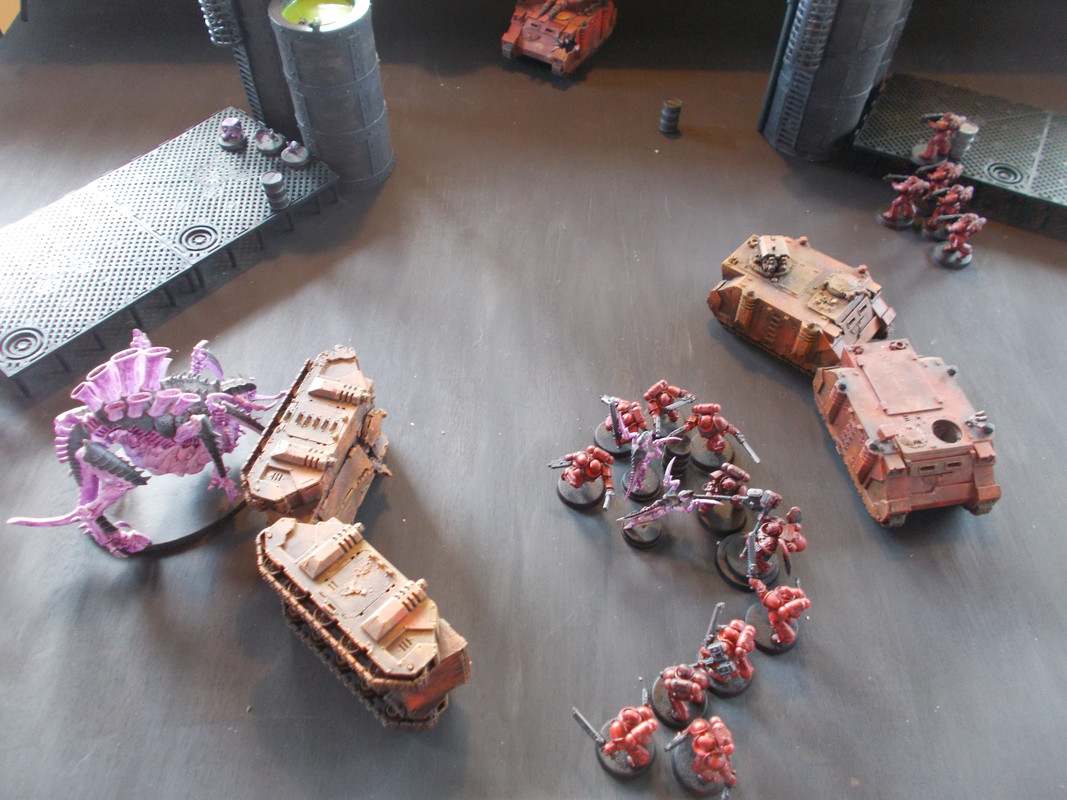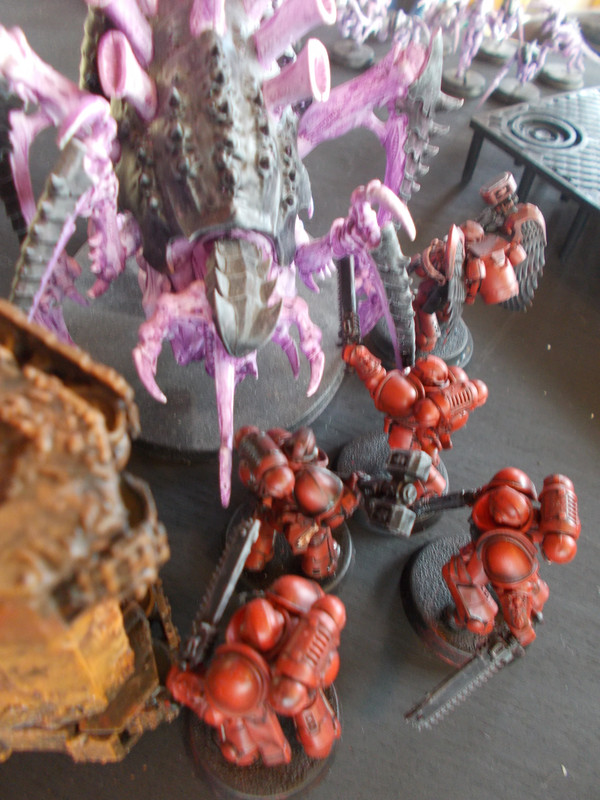 Victory to the BA.
Game 2:
Learning from the previous game, the Nids gained the charge, and nimbly outflanked the BA by climbing over the wrecked rhino, the use of bubble wrapping kept his tervigon safe from a BA charge, therefore saving it from captain smash and his big hammer. He also used genestealers for the first time and loved how they sliced through power armour with ease.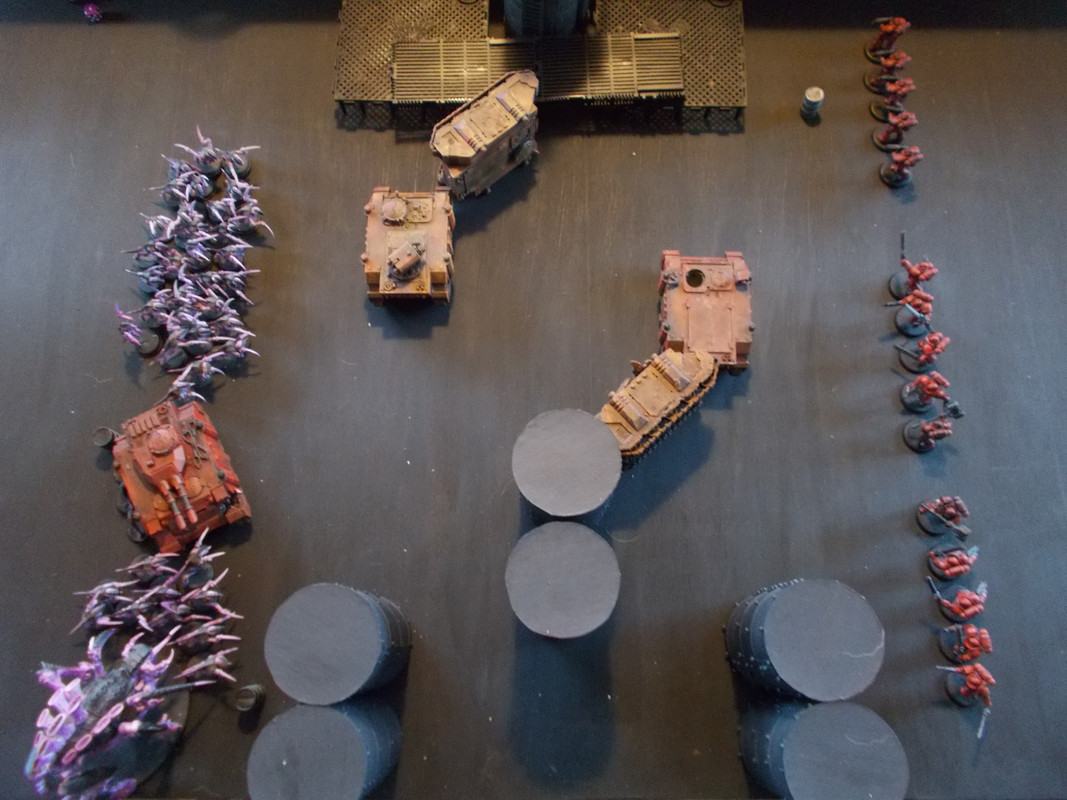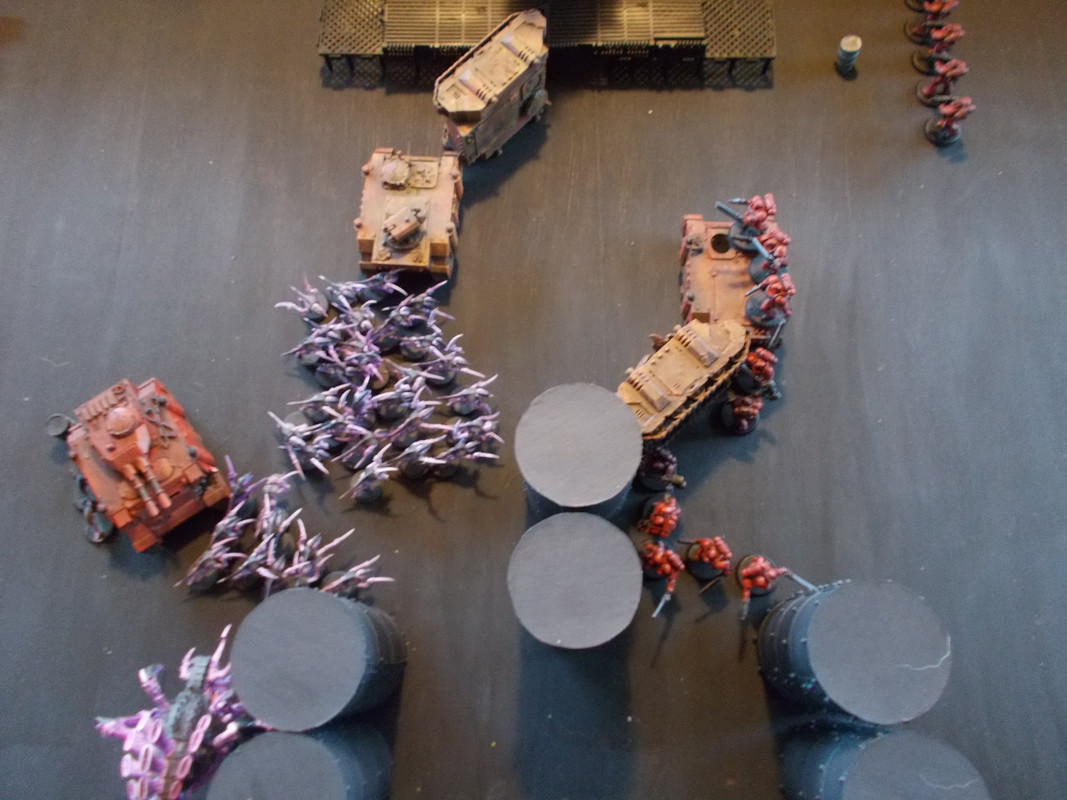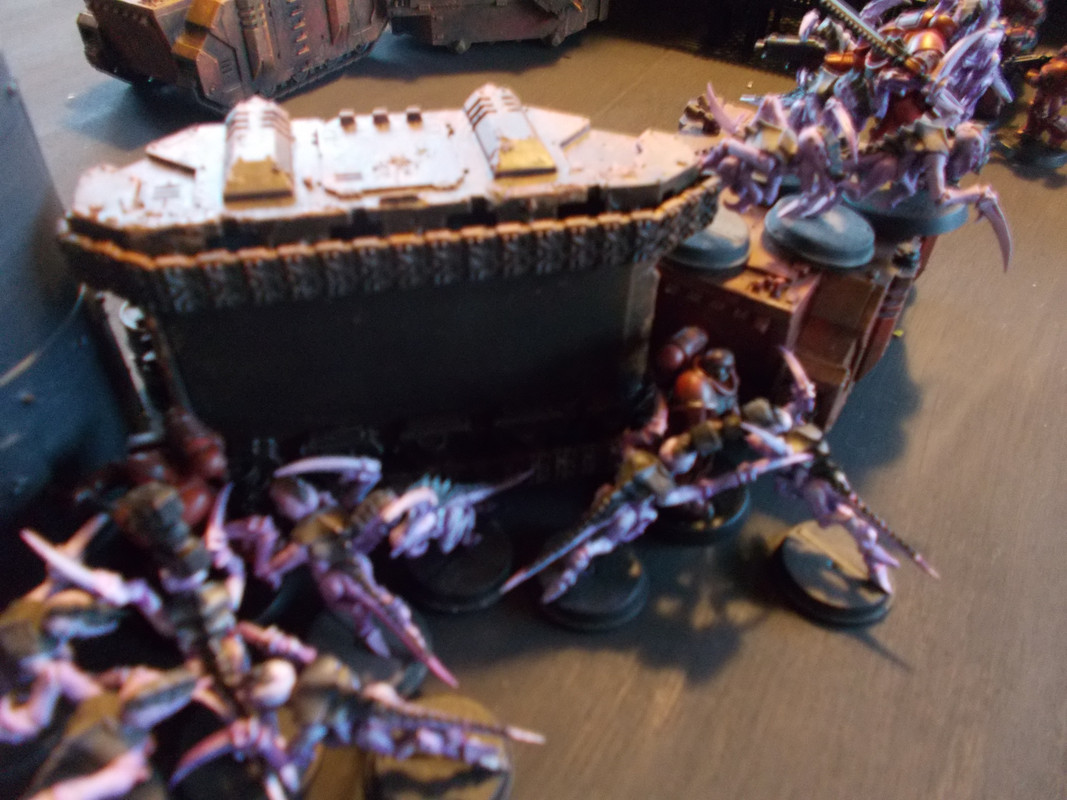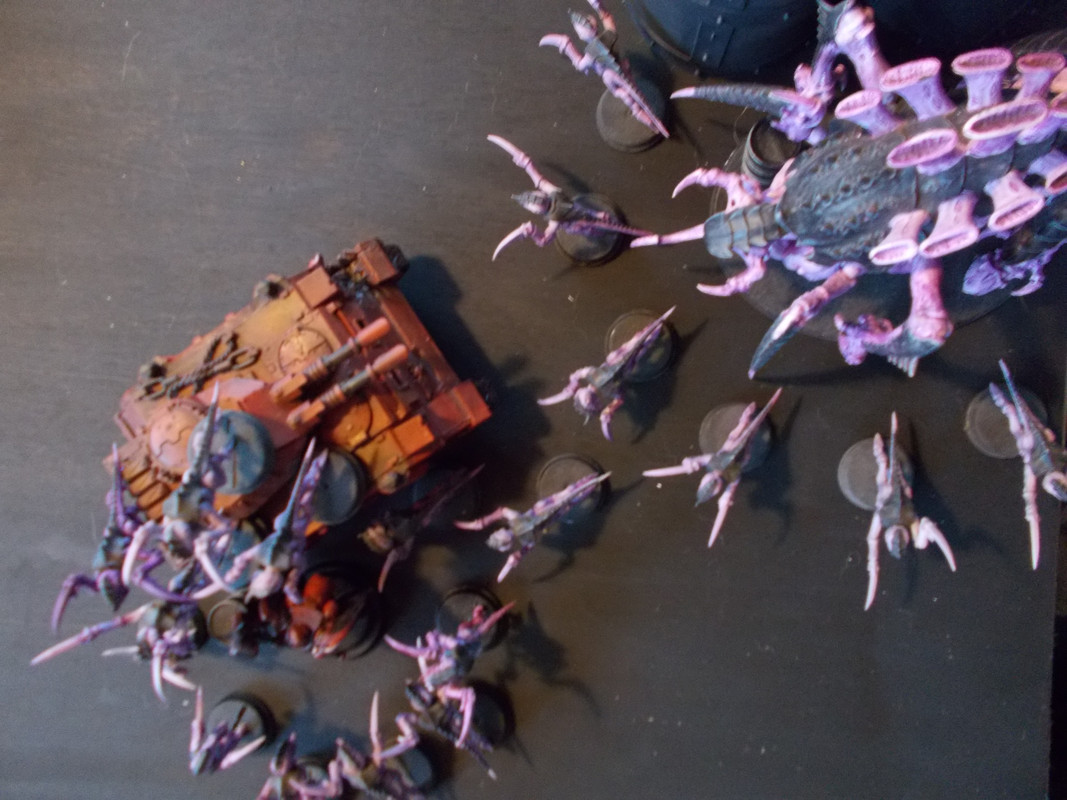 Victory to the Nids.
Game 3:
Having got more genestealers for christmas, and a broodlord this match featured nearly all stealers, it was his first time using a mawloc which unfortunately didn't fare well, and there was some cunning use by the BA of consolidation movement in the later game to try to help the chaplain survive...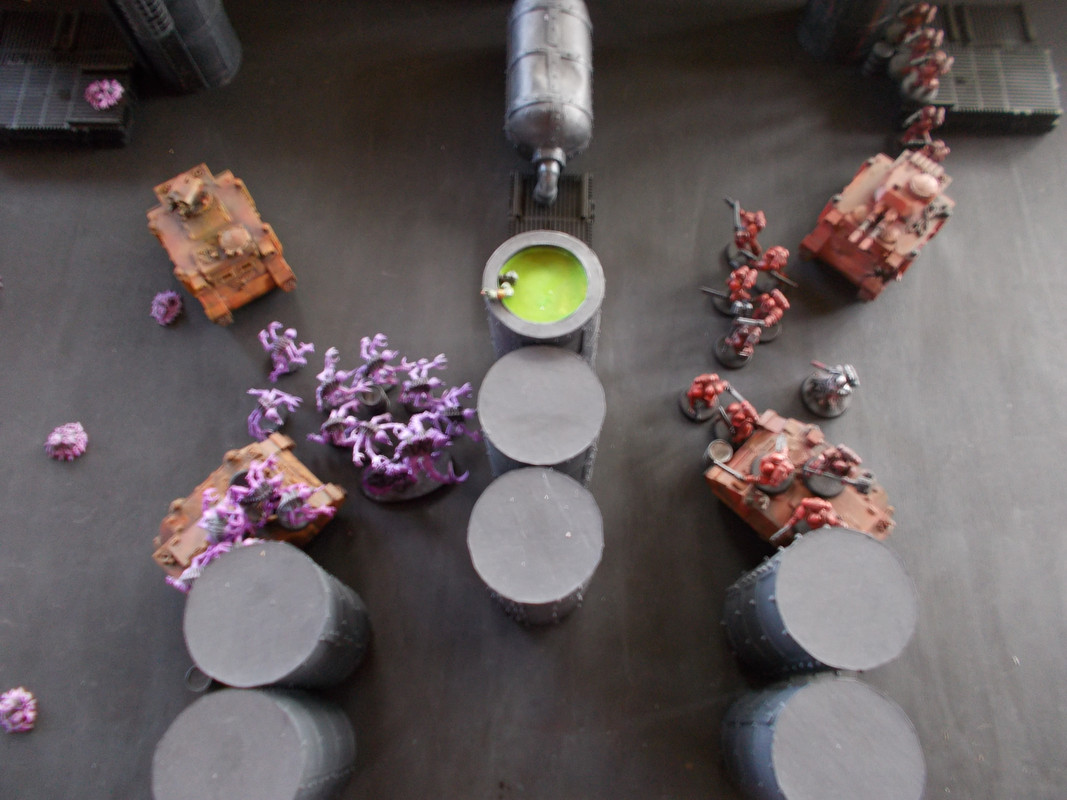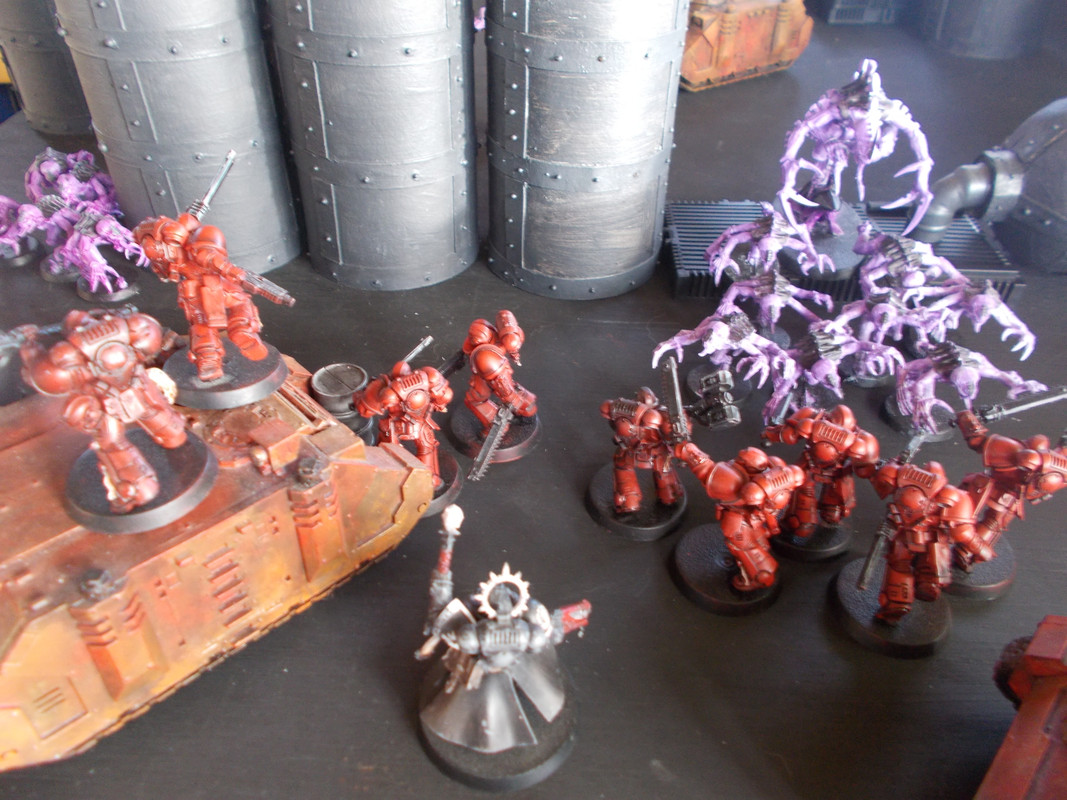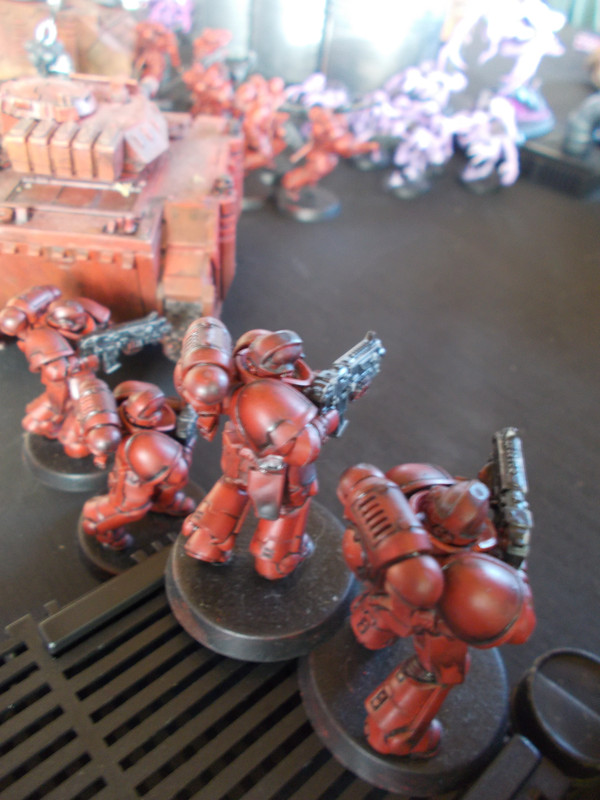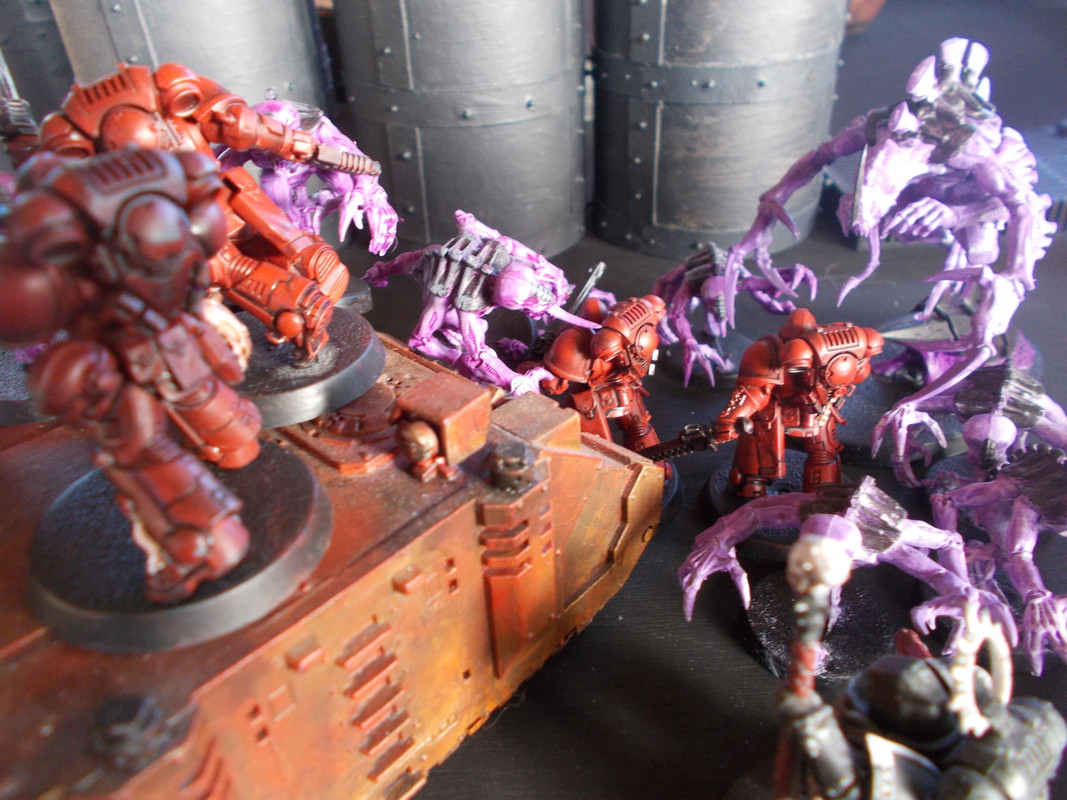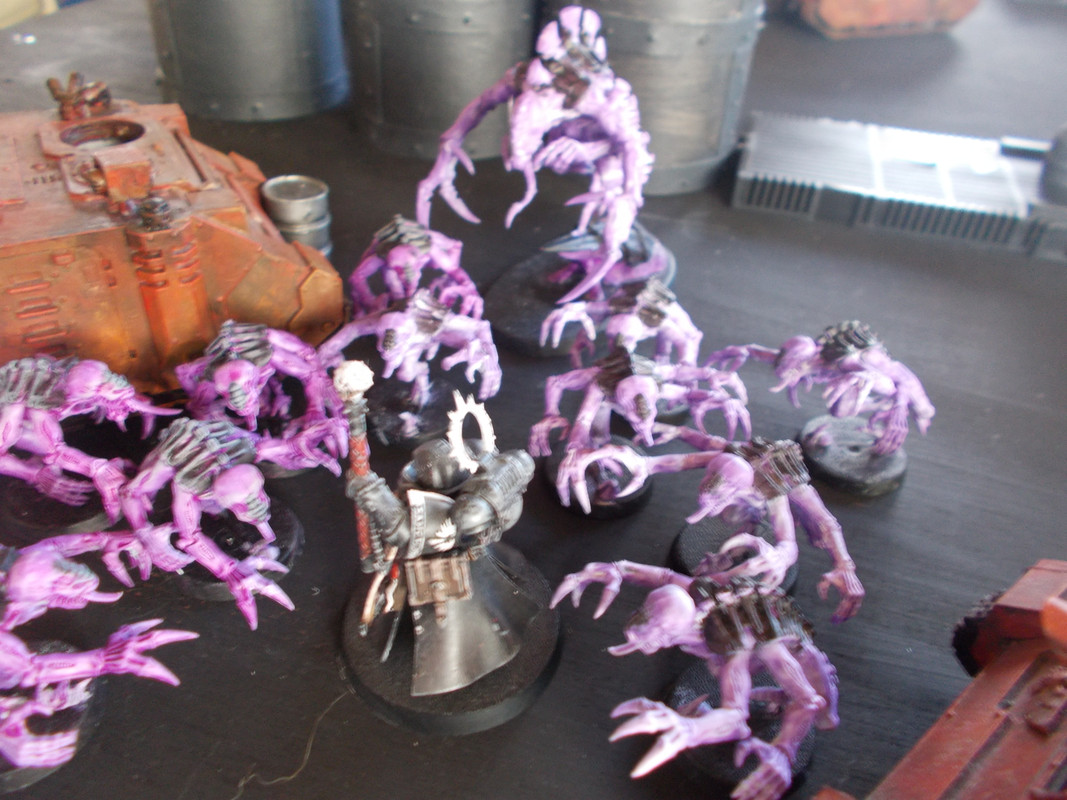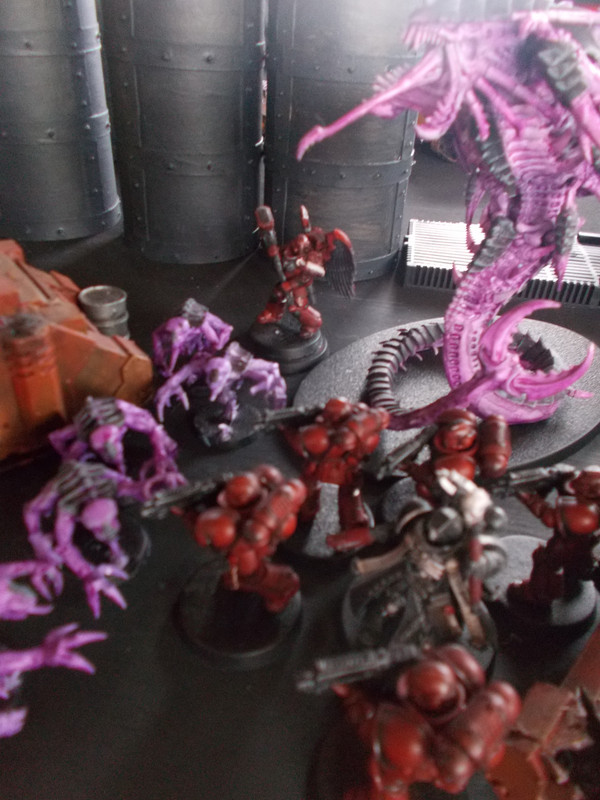 Close victory pulled from the purple jaws of defeat by the BA.
Game 4:
Learning once more about the charge, the stealer's moved with caution before sprining their assault, the BA did their best to hang on thought he dense terrain made it difficult to get LOS with their guns, and soon the purple tide crashed down upon them. Meanwhile the Reivers attempted to deter the Rippers holding the objectives... this went spectacularily badly!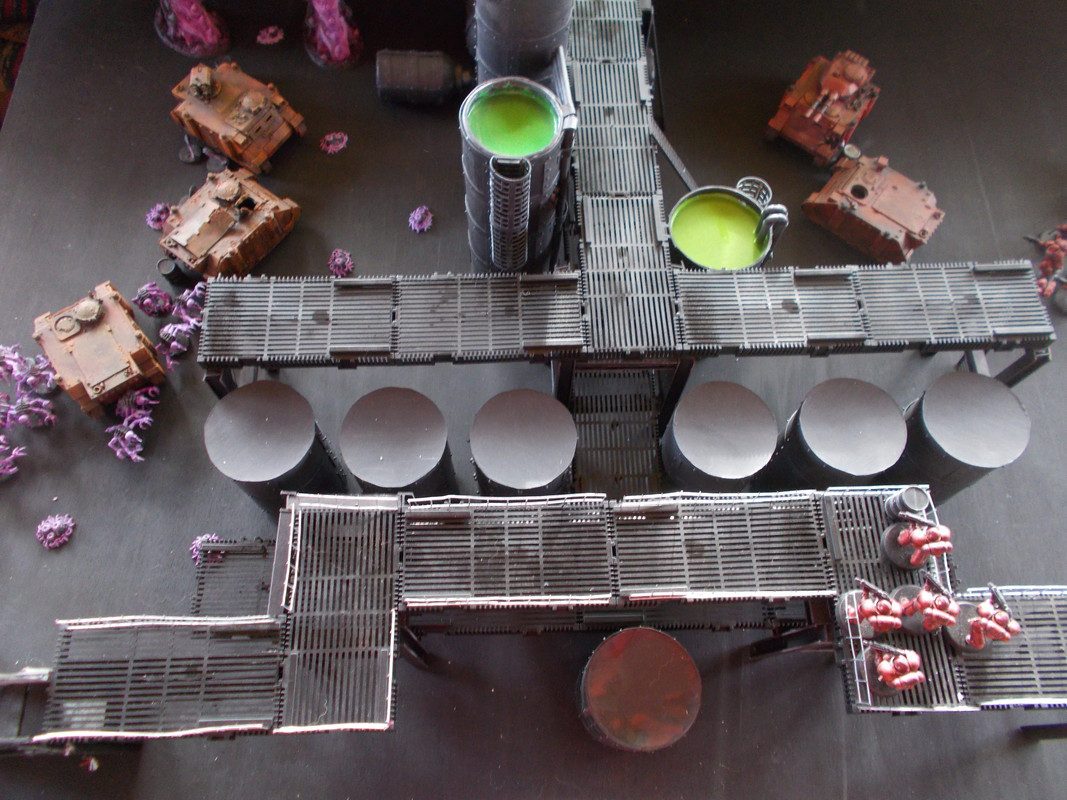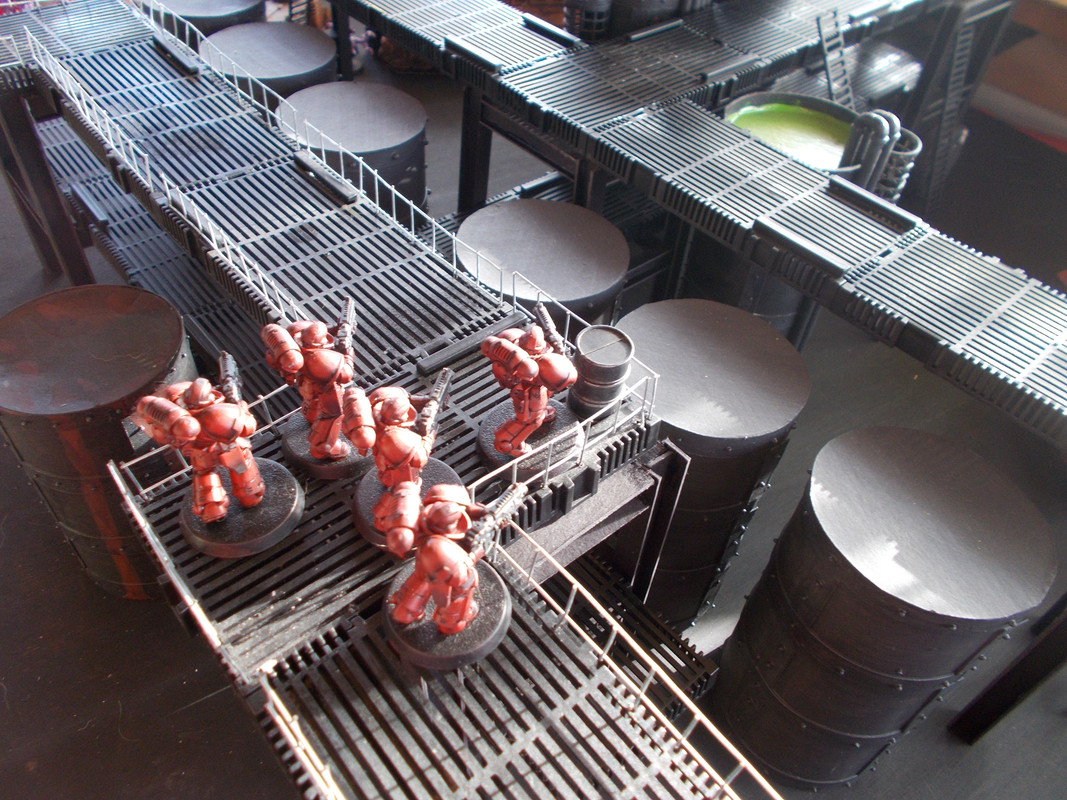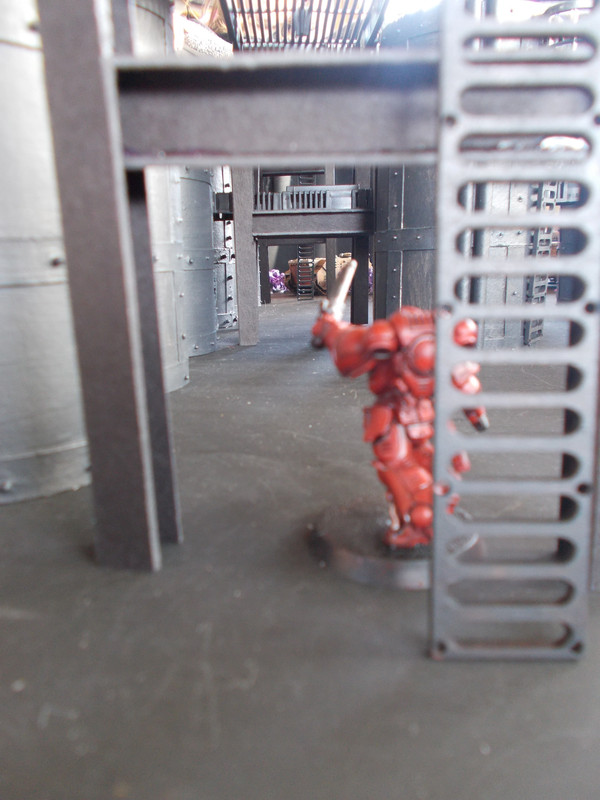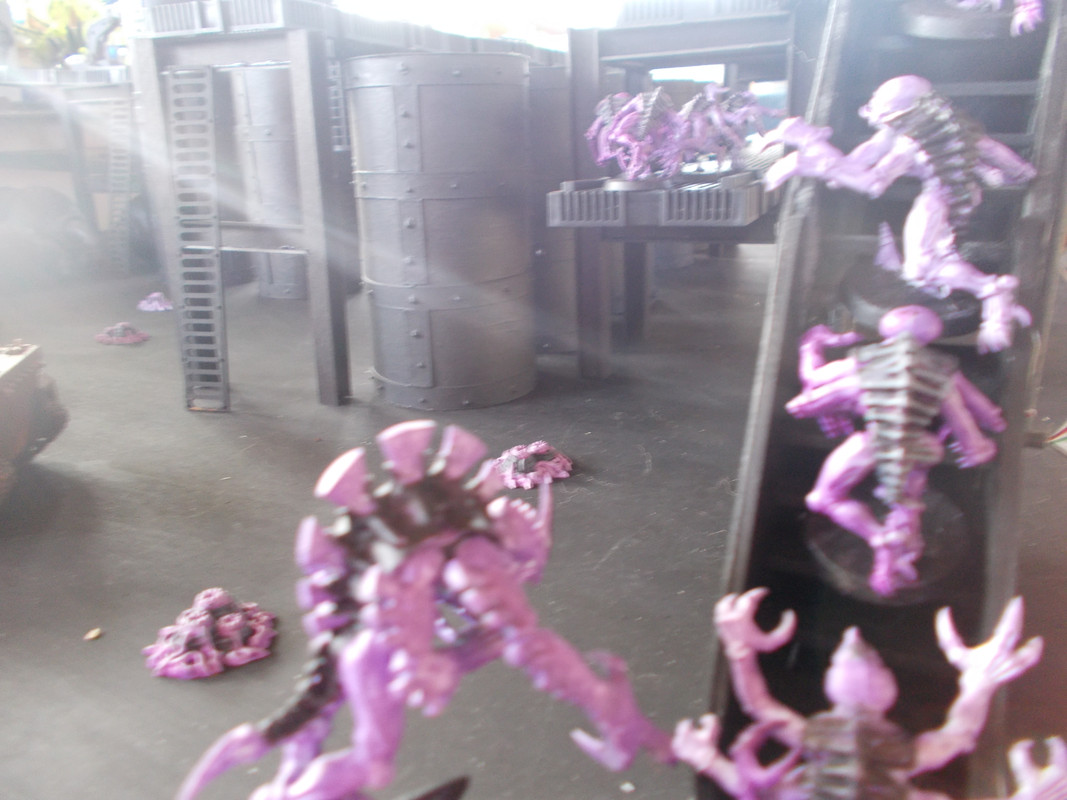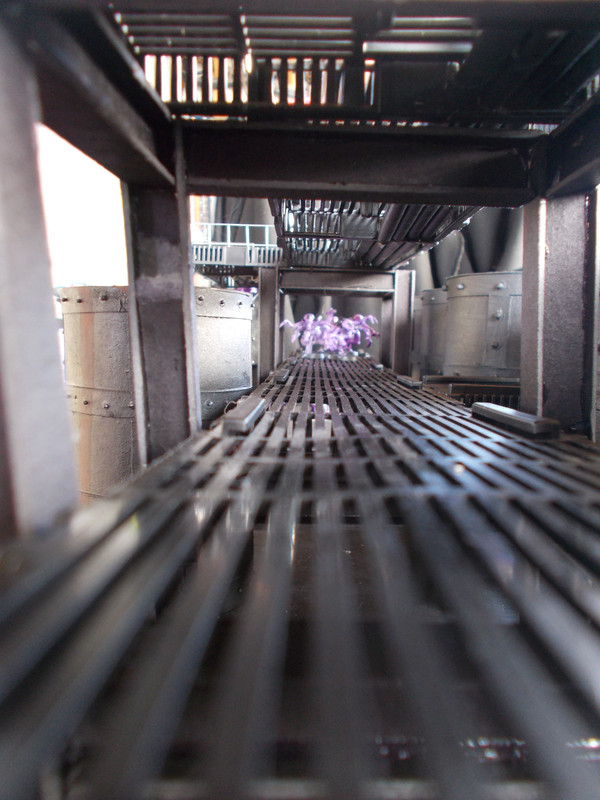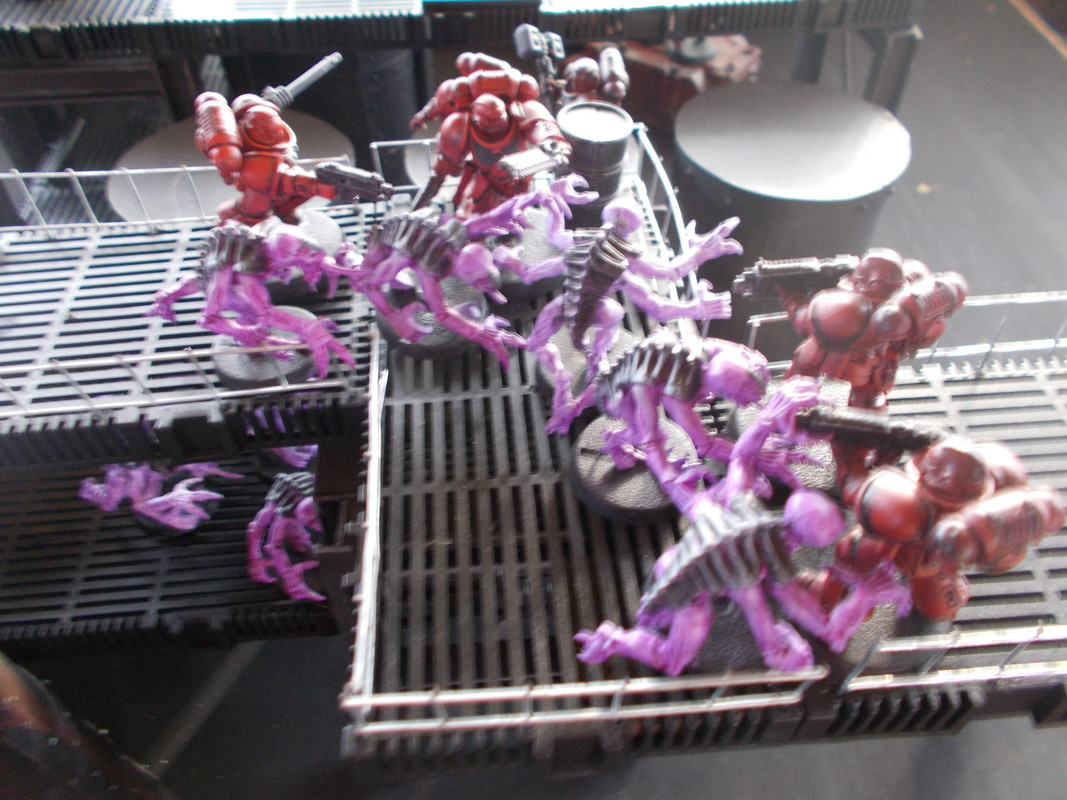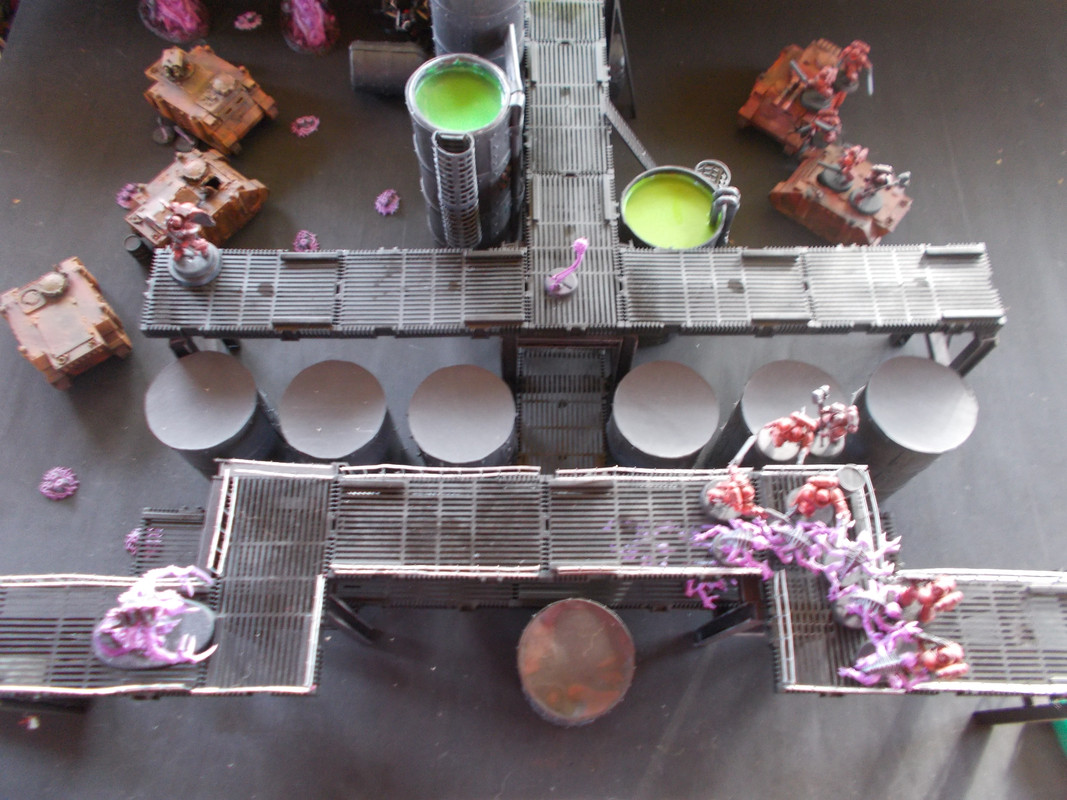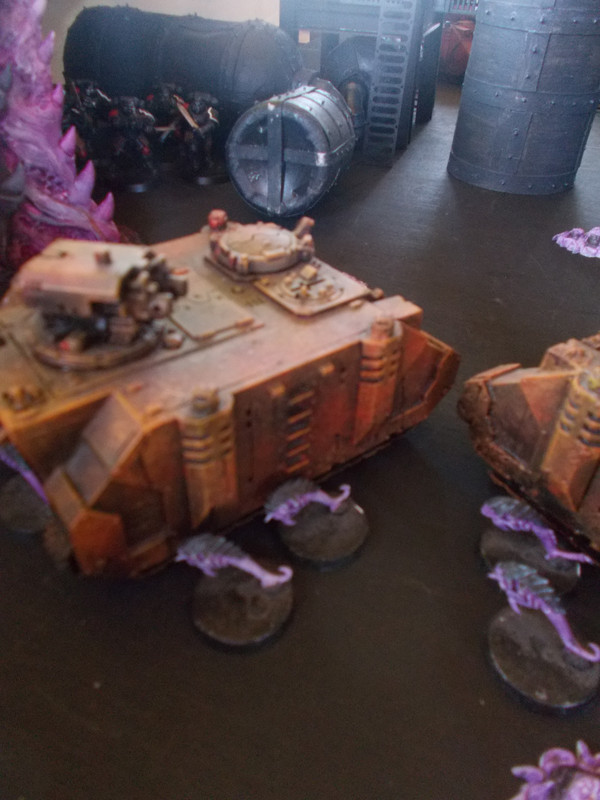 Victory to the Nids. Tabling the BA!
Game 5:
The stealers camer on once more, carefull consideration to the terrain and the revious battles had lead to the BA setting up their objecives on their backfield, their assault intercessors waiting behind the auto-bolt rifle intercessors - this caused some confusion to my lad, which he later discovered was part of the cunning plan.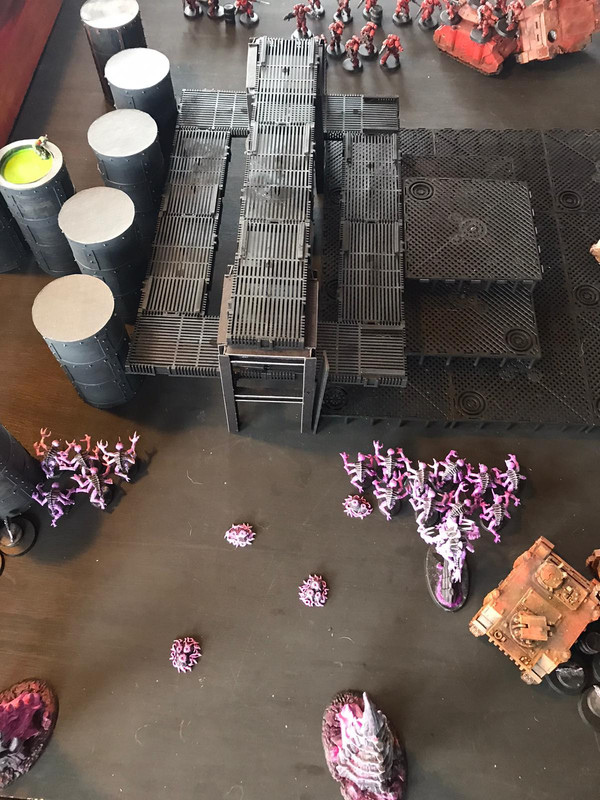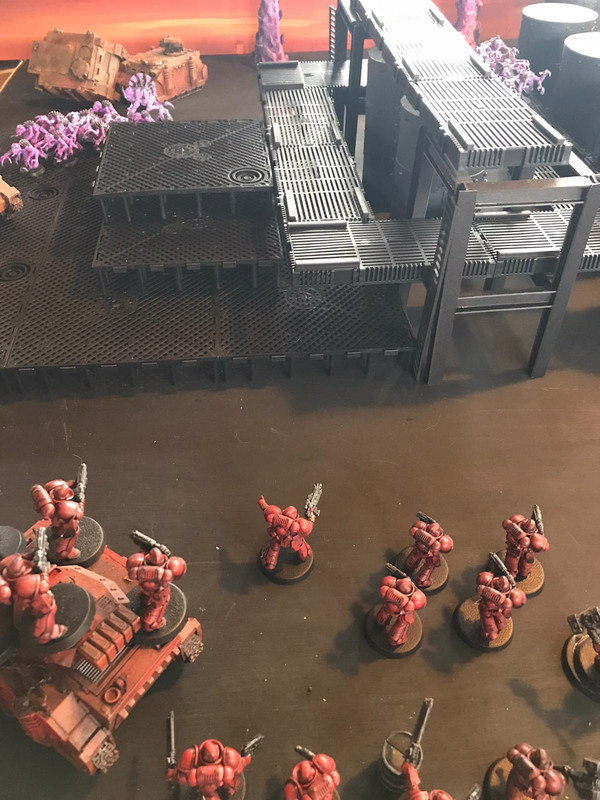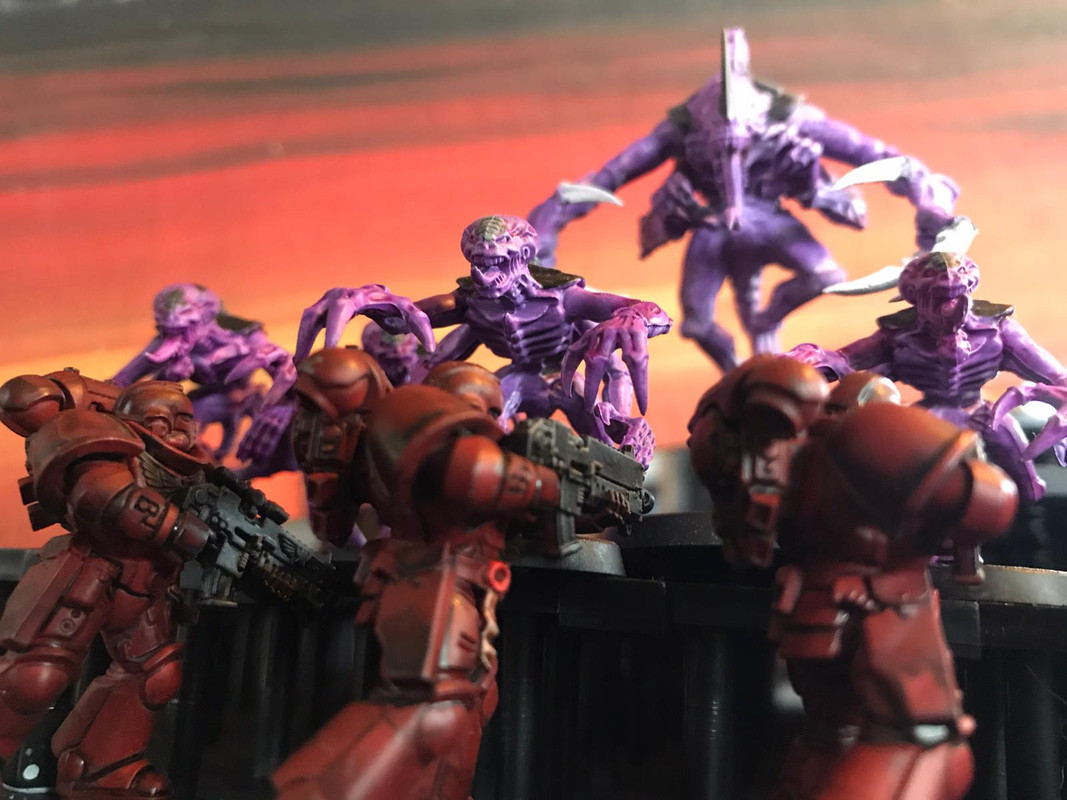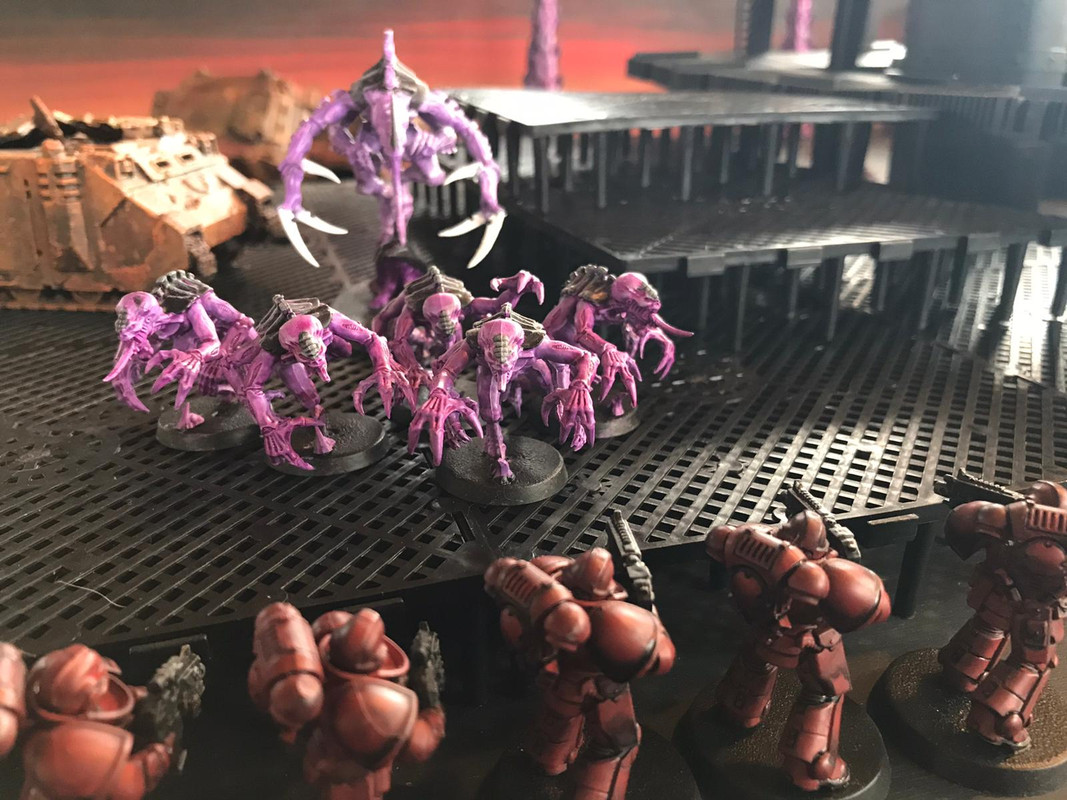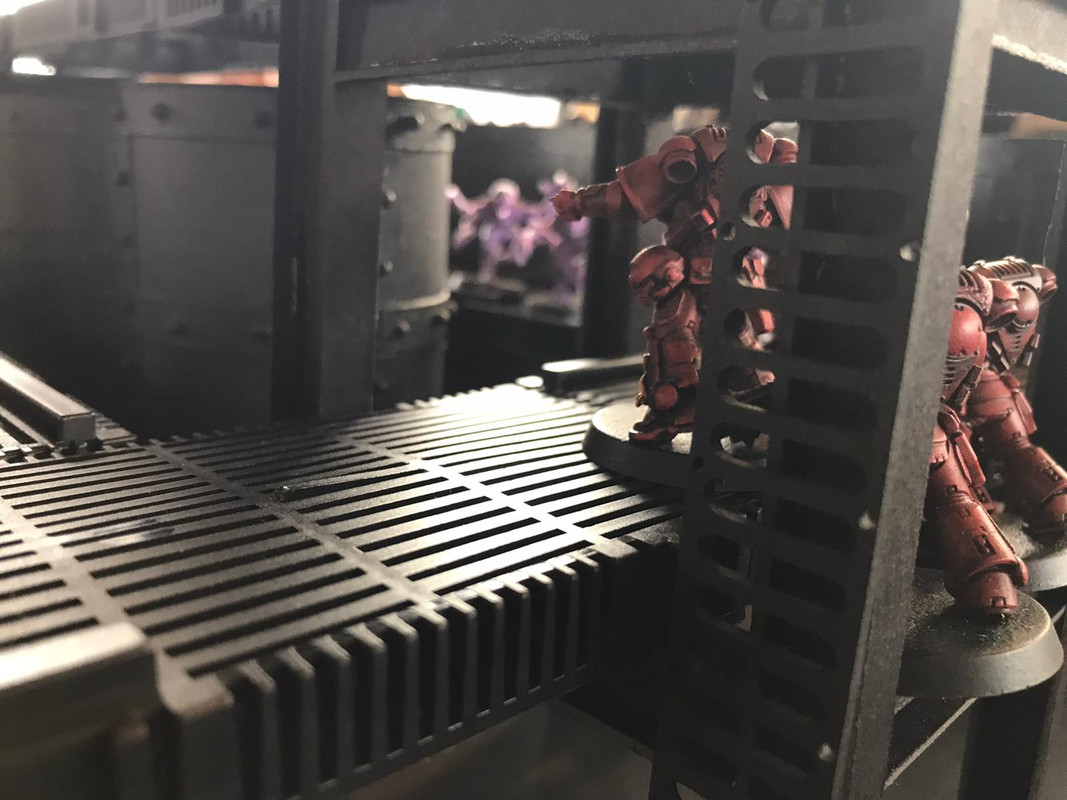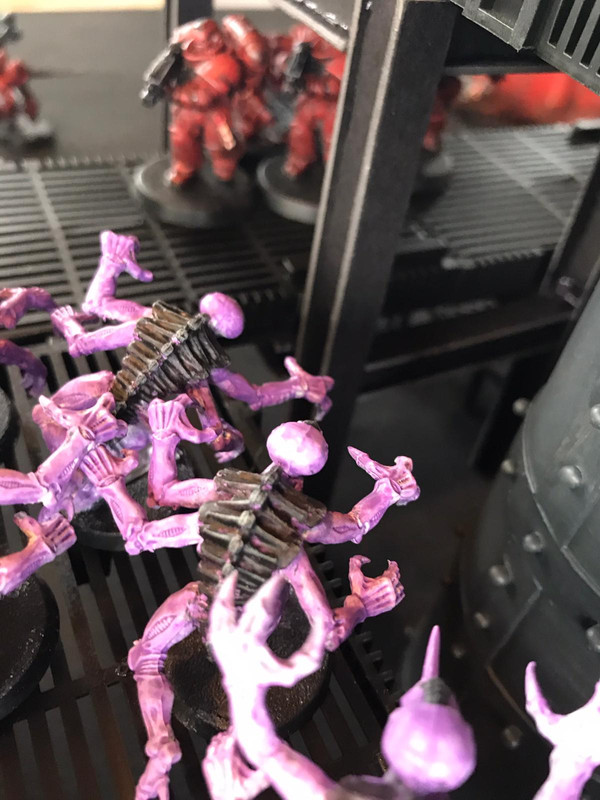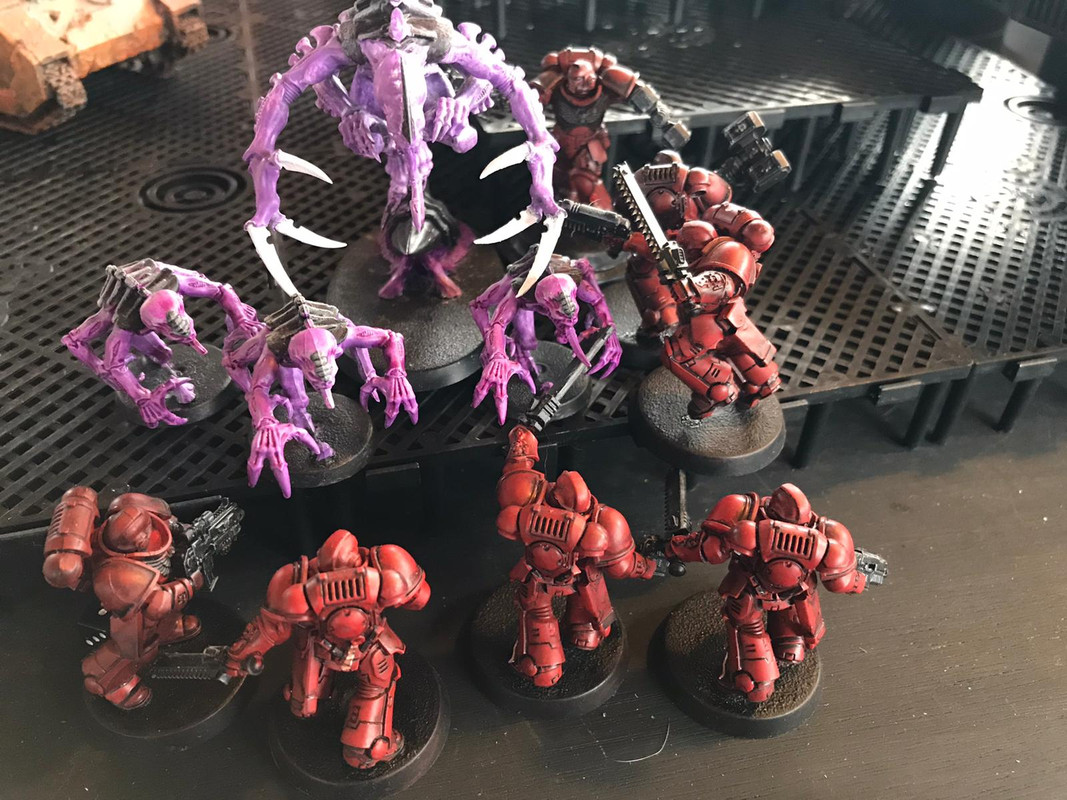 Victory to the BA. Tabling the stealers!